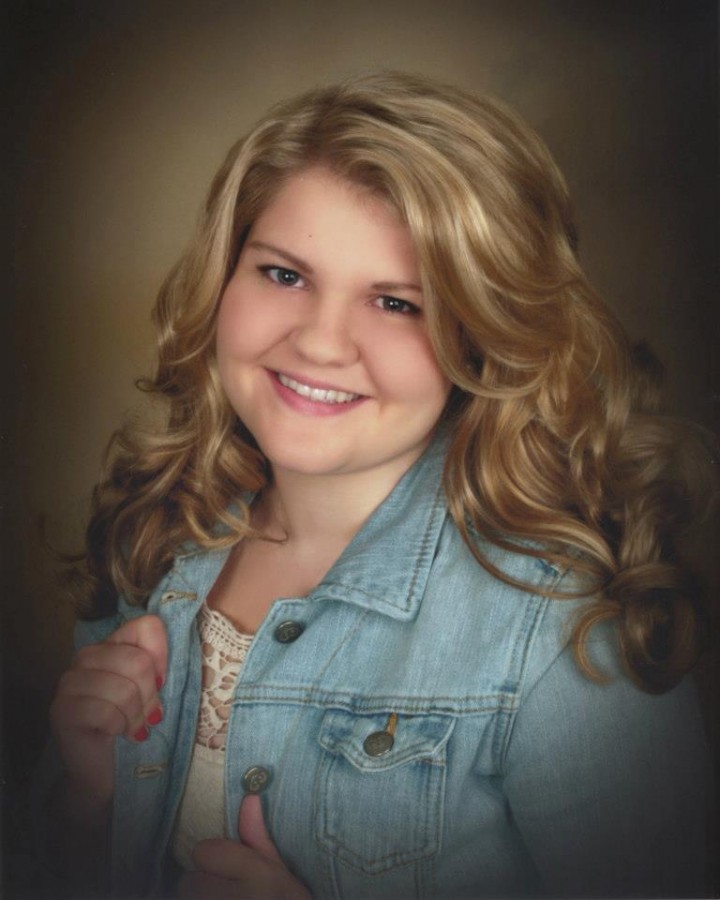 Sarah Bedford is a senior Communications Studies and Political Science double major, working towards concentrations in journalism, public relations and rhetoric.
Sarah has been on the Beacon staff since her freshman year, acting as the Assistant News Editor the fall of 2014, the News Editor during her junior year and currently as the paper's Editor-in-Chief.
Along with her Beacon involvement, Sarah is also the President of the Commuter Council, Co-chair of Wilkes College Republicans and an E-Mentor the summer and fall of 2014 as well as a member of the Pi Sigma Alpha Political Science Honor Society and Alpha Lambda Delta Honor Society.
Sarah uses journalism as an outlet to combine her love of politics and writing while delivering news to the campus community.
Sarah Bedford, Editor-in-Chief
Apr 11, 2017

Washington Post, Pulitzer Prize winning author to visit Wilkes

(Story)

Mar 20, 2017

Wilkes to halt face-to-face classes on Mesa campus

(Story)

Feb 20, 2017

Students, family and staff gather to remember Brianna Smarkusky

(Story)

Jan 30, 2017

Education Club creates Jared Boxes for CHOP; building spirits at the holidays

(Story)

Jan 03, 2017

The Bursting Reality of Latex Allergies

(Story)

Nov 15, 2016

Unprecedented Trump victory leads to mixed emotions: Republican party gains majority in House, Senate

(Story)

Nov 15, 2016

"The system did not fail you. Your fellow Americans did."

(Story)

Nov 15, 2016

"The system did not fail you. Your fellow Americans did."

(Story)

Nov 09, 2016

Donald J. Trump named President Elect: House, Senate majority resides with Republicans

(Story)

Nov 08, 2016

Advocate and attorney, Vicky Edgecombe, visits Wilkes University

(Story)

Oct 21, 2016

Wilkes-Barre audience cheers for "Uncle Joe": Joe Biden visits Wilkes University on Clinton campaign stop

(Story)

Oct 10, 2016

Student stands up for religion when questioned by others

(Story)

Sep 20, 2016

New director appointed to the Sordoni Art Gallery

(Story)

Sep 13, 2016

Wilkes University Student Government notes

(Story)

Aug 30, 2016

Karambelas Media Center announced

(Story)

Aug 30, 2016

Third annual Founders Gala raises $360,000 for first generation scholars

(Story)

May 02, 2016

Trump rally brings thousands day before Pa. Primary

(Story)

Apr 26, 2016

Changing Image of the Republican Party: 2016 Election Alters Status Quo

(Story)

Apr 11, 2016

All terrorism is not the same; motives, tactics:Recent terror attacks bring questions of motives, who is to blame, what can be done

(Story)

Mar 22, 2016

Mary Fisher: "Be a messenger, not a victim": HIV, AIDS activist speaks out on entrepreneurship in global world

(Story)

Mar 14, 2016

Wilkes University joins national efforts to combat sexual assaults "It's on Us" video promotes awareness of sexual assault on college campuses

(Story/Media)

Feb 23, 2016

Death of Justice Scalia leaves gap in Supreme Court: Wilkes professor speaks on potential outcomes

(Story)

Feb 19, 2016

Panamanian, American unity through education; historic event; Educational partnerships, STEM, education fields

(Story)

Feb 09, 2016

Sordoni Art Gallery discussion; resolve miscommunications: Faculty, administration: lesson learned, open discussion

(Story)

Feb 09, 2016

WGS event Sexual health awareness panel

(Story)

Feb 05, 2016

Students host free income tax assistance for community

(Story)

Nov 24, 2015

'Kirby cat' in need of a forever home; adoption

(Story)

Nov 24, 2015

Education Club raises funds for The Jared Box Project

(Story)

Nov 24, 2015

Terror attacks in Paris, failure of shared intelligence services; International community rallies with France while some instill fear in citizens

(Story)

Nov 10, 2015

Parking applications available; commuter, off campus, residents

(Story)

Nov 09, 2015

UN lecture held; World Food Programme, Syria

(Story)

Oct 27, 2015

What if it happened to me? Steps to take after an assault

(Story)

Oct 13, 2015

Some faculty give failing grade to administration's transparency: Art gallery plans spur shared governance questions

(Story)

Oct 06, 2015

Assistant Art Director resigns amid controversy;President Leahy: "We are not a museum"

(Story)

Sep 29, 2015

'Tobacco Cessation Treatment' offered: Help students kick smoking habit in the "butt"

(Story)

Sep 16, 2015

School to be renamed Passan School of Nursing, dedication Program receives $3.3 million donation from local philanthropist

(Story)

Sep 16, 2015

Students reflect on honors program, Barre Hall housing

(Story)

Aug 27, 2015

2015 Founders Gala honors first generation students

(Story/Media)

Apr 21, 2015

The Big Event has Big plans for Colonels; serving the community one project at a time

(Story)

Apr 21, 2015

After 35 years, Dean King will exit Wilkes with the Class of 2015

(Story)

Apr 17, 2015

Wilkes Honors Program to begin Fall 2015; Benefits to first year students: success, achievement

(Story)

Mar 31, 2015

Annual ASME Car Show to be held April 19

(Story)

Mar 17, 2015

Misercordia AMSA to host free medical technology seminar; "From the Classroom to Life Flight"

(Story)

Mar 17, 2015

Wilkes PSPE hosts career, ethics panel; Milton L. Lunch Ethics Contest

(Story)

Feb 24, 2015

Wilkes junior running for Wilkes-Barre City Council; Beth Gilbert announces candidacy for District C Seat

(Story)

Feb 17, 2015

Wilkes' campus counseling offers help to any student in need

(Story)

Feb 03, 2015

Danny Lykens; engineer, artist, adventurer

(Story)

Feb 03, 2015

IT updates wireless; working to improve network stability, increase access

(Story)

Jan 27, 2015

Saying goodbye to a Colonel; family, campus community reflects on life of "Eddie" Elgonitis

(Story)

Nov 18, 2014

University responds to the loss of Ratchko, provides support

(Story)

Nov 04, 2014

Moe's Southwest Grill and Hoopla! Frozen Yogurt College VIP Night; giving to the community

(Story)

Nov 04, 2014

Family Day invites 'Family of Colonels' to experience campus

(Story)

Nov 04, 2014

Frein; 48 day manhunt over

(Story)

Oct 28, 2014

Family Day to be held Nov. 1

(Story)

Oct 21, 2014

Students participate in Walk-a-Thon, 'Ruth's Place'

(Story)

Oct 07, 2014

"Annual Security and Fire Safety Report" published; safety updates, crime statistics, available facilities, processes

(Story)

Sep 30, 2014

Pocono manhunt in the minds of some Wilkes students

(Story)

Sep 23, 2014

Homecoming celebration underway; Alumni Association

(Story)

Sep 16, 2014

Founders Gala Scholarship offers college opportunity to students 'with a story'

(Story)

Sep 09, 2014
Sep 09, 2014

Recap: 'Club Day' 2014 takes on new look

(Story)

Sep 09, 2014

Changes within Public Safety department; hybrid force in the works

(Story)

Apr 14, 2014

Farewell to Foley; SG president election under way

(Story)

Apr 08, 2014

ASME Car Show to benefit Wounded Warriors

(Story)

Apr 01, 2014

Trip to NYC planned to go down in 'History' for club

(Story/Media)

Mar 23, 2014

'VIP Day' welcomes future Colonels

(Story)

Mar 19, 2014

Student's own experience leads to involvement with Children's Miracle Network fundraiser

(Story)

Mar 19, 2014

Beacon Briefs: Activities for students

(Story)

Feb 24, 2014
Feb 11, 2014

Student test sexpertise at 'Sexual Jeopardy'

(Story)

Feb 05, 2014

Beacon Briefs for week of Feb. 5-12

(Story)

Jan 31, 2014

U.N. lecture focuses on women's empowerment

(Story)

Jan 28, 2014

UN lecture series features women's empowerment

(Story)

Nov 26, 2013

Nov. 26: National Cake Day

(Story)

Nov 19, 2013

Nov. 19: Have A Bad Day Day

(Story)

Nov 11, 2013

Nov. 12 Young Readers Day

(Story)

Nov 04, 2013

Nov. 5 -Back to the Future

(Story)

Oct 28, 2013

Oct. 29th: Internet Day

(Story)

Oct 21, 2013

Back in the day…National Nut Day: Oct. 22

(Story)

Oct 08, 2013

Oct. 8, 1971: Imagine

(Story)

Sep 30, 2013

This week back in history… Twilight Zone Premiers: Oct. 2, 1959

(Story)

Sep 22, 2013

This day back in history… Dr. Seuss passed away

(Story)