2015 Founders Gala honors first generation students
Wilkes legacy, "sacred mission"; approximately $417,000 raised
Wilkes University celebrated the diverse stories of first generation students at the second annual Founders Gala held May 30 at the Westmoreland Club in Wilkes-Barre.
The funds raised from the event are placed into the First Generation Scholarship. The event also recognizes an individual from the campus community with a commitment to the university through the President's Medal.
This year, former athletic director and head wresting coach John Reese was honored.
Reese served in these various roles from 1953-1995 and was one of the winningest coaches in NCAA wrestling history, achieving 515 wins.
"The main focus of Wilkes alumni and administrators is never more clear than it is at the annual Founders Gala," said Student Government President Anthony Fanucci. "Students are the center of this grand event, and at all times when it comes to the primary agenda for Wilkes. It is for this reason that each student takes such pride in being a Wilkes Colonel."
The evening began at 5 p.m. with the pre-gala VIP hour. At 6 p.m. guests began to enter the Westmoreland Club for a cocktail hour. Donors, alumni, faculty and students were able to mingle as the festivities began.
The outdoor seating, which had donned a Wilkes color scheme, soon became filled with the attendees as they prepared for the comments of the evening as well as a lavish dinner spread.
Michael Wood, vice president of external affairs, gave the welcome address as he mentioned the "meager beginnings as Bucknell Junior College" to where the university finds itself at present.
Wood explained that this year approximately $417,000 was raised.
Although there were more than 400 guests in attendance, Wood took time to make mention of some iconic Wilkes figures such as fourth president, Christopher Breiseth, who served from 1984 to 2001; democratic representative Eddie Day Pashinski, class of 1967; and the Farley family.
Dan Cardell, class of 1979 and chairman of the board of trustees, also spoke. He reflected on the impact Reese had on his life, as well as the impact those in attendance would have on first generation students.
"You'll leave with a smile on your face because you'll know you impacted someone's life," Cardell said.
Cardell went on later to explain that roughly 50 percent of Wilkes students are the first in their family to attend college.
One of the students who received the First Generation Scholarship, Kyle McHale, explained his personal hardships and this "once and a lifetime experience."
Stressing the importance of family support McHale explained, "It was because of these things and love that I could stay on track."
He later thanked the donors saying, "It is because of you my college tuition is being paid…I can pursue my love of helping others."
Sierra Marsh, class of 2015, gave the gala's invocation.
Following dinner, Wilkes University President Patrick Leahy presented the 2015 NCAA National Championship Ring to sophomore Matthew Grossmann. This was the first title the university had received in 40 years.
Reese was then presented the President's Medal for his contributions to the university community.
"One name kept coming up again and again… that name was John Reese," explained Leahy.
Leahy explained that the evening was dedicated to "giving kids with promise a chance," as he focused on the notions of first president, Eugene Farley, who served from 1947-1970.
Borrowing from Farley, Leahy explained that it is "the individual who gives substance and vitality to any institution.
"Talent is everywhere," he continued. "…find that talent and help [the students] unleash it."
About the Contributor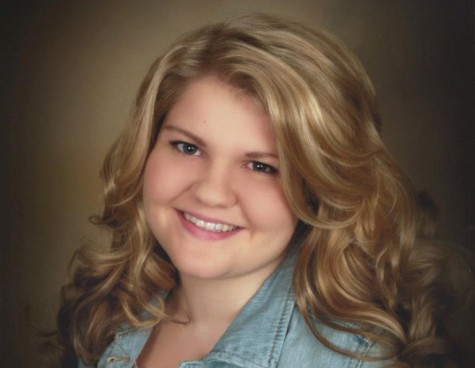 Sarah Bedford, Editor-in-Chief
Sarah Bedford is a senior Communications Studies and Political Science double major, working towards concentrations in journalism, public relations and...