Farewell to Foley; SG president election under way
As the spring semester comes to an end, changes are in the works for Student Government as the presidential election draws near.
Nominated for president in week 1 of 2 at the SG meeting were Taylor Moyer and Christian Victoria; Peter Tuzzo was nominated in week 2 of 2.
All three are in the process of following SG election protocol, which includes nomination, petition forms which require 250 signatures, a leadership forum at noon April 15 in the SUB lounge.
The actual voting process will begin April 15 and continue until April 22. At the April 23 Student Government meeting, the new president along with the new presidents from each Mega-council club will be announced.
Each nominee poses qualities that set them apart from their opponents and make for better presidential nominees.
Meet the nominees:
Christian Victoria
As a member of Student Government as junior class treasurer as well as being a resident assistant for two years, member of the Programming Board, an E-mentor, and president of the Investment Club, Christian Victoria, an accounting and finance major, has shown numerous outlets of leadership and involvement on campus.
He first became involved with SG when a peer encouraged him to do so.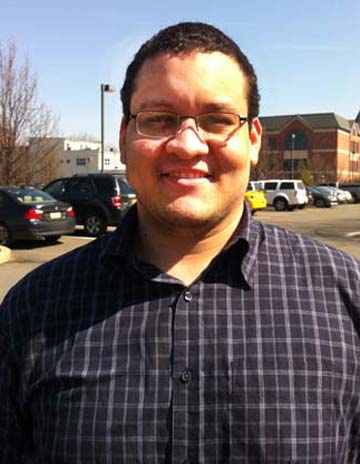 "(It was) a great way to get involved on campus," Victoria said.
When asked what changes he would like to see brought about to SG and why he felt he should be the next SG president he said, "I want to make a change and this position is the place."
Victoria described the possibilities for growth and opportunity with a change in SG because as it stands, he doesn't "like where it is heading."
"It needs a change … I'm going to mix it up a bit," Victoria said.
Among his university involvements, Victoria also has an internship with an highly regarded company completing work within his field; he described this opportunity as one that will set him apart from others.
Throughout the entire process, Victoria said he has remained "cool, calm, and collected," just as he does in every other facet of life.
Asked to describe himself in one word, Victoria said, "determined. I'm determined to get the position and leave a legacy."
Victoria ended on the final note, " I have many experiences in terms of leadership. … I know what makes a team work well and what doesn't."
He added, "(I'm) grateful — without students there is no Student Government."
Taylor Moyer
"I've been working toward it (president) since my freshman year," Taylor Moyer, who has been a longtime member, said.
Moyer, a pharmacy major, is SG vice president, an active member in APhA, PPA and Pharmacy Senate, and an RA. She said she knows the amount of time and dedication for serving as SG president.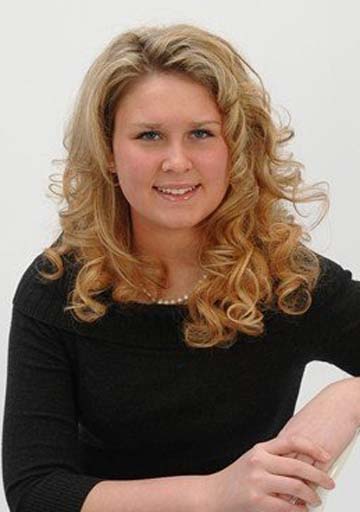 This past year, Moyer organized Fall Fest and Winter Weekend as well as coordinating SG mentors to incoming members.
Moyer emphasized the importance of taking an active role in the student body and listening to student opinions.
"I want a positive change for the student body," Moyer said.
Although there is more to be done, Moyer commented that, " We've made a lot of progress since my freshman year … more consistent with allocation of funds … (and) expanded on openness."
Moyer remarked that making SG weekly meetings more student-friendly is crucial.
As far as plans if she does become SG president, Moyer mentioned trying to influence a decision to bring back student favorites to "Late Night." She said, however, that this is not a direct SG responsibility but a topic among peers.
Regardless, Moyer said, "change is definitely the big thing."
When asked why she is fit to be president she said, " I love SG … it's a great organization on campus."
She mentioned knowing the ins and outs of SG after working closely with the current president, Ian Foley.
When describing herself in one word, Moyer said, "leader. … I think most people see me as that.
"It's the same thing over and over again," Moyer concluded. "Wilkes needs change, SG is a big support system for that."
Peter Tuzzo
Peter Tuzzo, a political science major, has been an active member in numerous Wilkes outlets.
An RA, E-mentor, promotion director at WCHL, a two-time Alternative Spring Break participant, member of the Relay for Life Committee, coordinator for E-mentoring and SG junior class secretary, Tuzzo has witnessed different aspects of the university in action.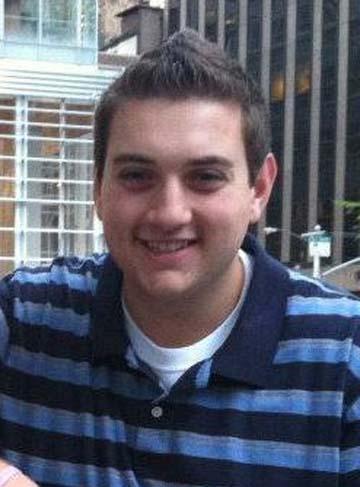 Tuzzo described he desire to become the new SG president by describing his overall love for Wilkes.
"I love being a Colonel … (I'm) dedicated to Wilkes (and the) 'Be Colonel' attitude."
Tuzzo described that one of the first things he would like to see change within SG is the constitution.
"One of the biggest things is revamping our Constitution." He described the document as 15 pages that are far too complicated. He said he thinks that if the group works to simplify and broaden its meanings, involvement from student body will be better.
Tuzzo described his dedication to SG and how he is the "type of guy who write theories on how to go about SG."
Being involved with IRHC his freshman year, he said he knew he wanted to continue being involved on campus, and SG was an obvious choice in doing so.
When describing himself in one word, Tuzzo said, "passionate" while relating it all back to his overall love of the university and how he wants to be part of its progress in the future.
"Every meeting is a unique experience … it's the timeline of SG that makes me passionate," he said.
Foley reflects on past year
Although it is an exciting time for SG, it also marks the end of current SG President Ian Foley's reign.
"It's been rewarding … you get to see events accomplished … (and) taking people and getting them to work well together," Foley said.
Foley discussed the importance of gathering diverse groups of people with differing goals and creating an experience for themselves as well as the student body.
Among the many accomplishments in his position, Foley joked saying, "I'm proud the place is still standing."
On a serious note, Foley mentioned that there are certain characteristics that make for a good president.
"To become president … first, have the will and initiative to do good," Foley said.
He described the importance of not just connecting with the other SG members but also the rest of the student body.
"Second, don't be afraid to take on responsibility."
Foley discussed that the most important aspect when taking on duties is to keep the "Wilkes way, Wilkes pride" in mind.
Finally, Foley discussed the importance of making compromises.
"Everyone has their priorities … channel that in a way that best represents the students."
The overall message Foley said he wanted to give to the presidential nominees and underclassmen is the idea of remaining humble and cherishing the time they have while at Wilkes.
"They have four years here. You only have a finite amount of time … and a finite amount of time to make an impression on someone … plan to build relationships and keep relationships because, before you know it, it will all be over and all you'll have are memories."
The Leadership Forum will be at noon in the Henry Student Center Lounge, April 15. At this session, the student body will be able to hear from the respective nominees not only of SG but of the rest of Mega-Council as well.
Voting begins that afternoon and continues until the following Tuesday with the SG president announcement April 23 at the SG meeting.