New year, new SG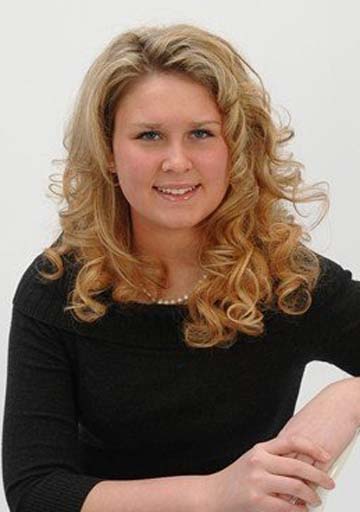 At the conclusion of the Spring 2014 semester, the student body had elected Taylor Moyer as the new Student Government President for the 2014-2015 year.
Moyer, originally from Pen Argyl, Pennsylvania, is a Pharmacy P2 student and has been involved within the university not just through SG but she is also involved with organizations such as the AphA, where she is the President Elect, Pharmacy Senate Executive Board Secretary, Rho Alpha Sigma, Safe Space Ally, an Alternative Spring Break participant and a Resident Assistant for three years.
Along with her extracurricular activities, Moyer has shown what potential she has as the new SG president. She has been involved since her freshman year as her class president and went on to become the Executive Board Recording Secretary her sophomore year; by her junior year, Moyer was elected as the Executive Board Vice President. Through these positions, she has helped coordinated The Big Event, Fall Fest, and Winter Weekend.
For students, who may not be familiar with Student Government, the organization works to provide funding for student clubs and organizations as well as plan events on campus. According to Moyer, these events are coordinated with student interests as well as the entire campus community.
Specifically Moyer said, "My role as president is to run our meetings on Wednesday nights and disseminate information to the student body, as well as handle many behind the scenes projects and duties."
This year, students can expect to see SG in a new way as Moyer has plans to revamp the institution.
"We will be changing up some of our events this year! We will also be planning new events and updating the inner-workings of our organization."
With goals in mind, Moyer hopes to see SG develop over the next year.
"I hope SG will transform from the start of this semester to the end of the year. When our first year students are elected to general board, as well as open positions being filled, we will have a full general board and be able to accomplish our goals for the year. I have a few specific goals, such as new events and constitutional changes, but mostly my goals are just to have an exciting and successful year leading an amazing organization!"
Students interested in Student Government are encouraged to attend weekly meetings on Wednesday nights at 6:00 p.m. in the Miller Conference room of the Henry Student Center.