Karambelas Media Center announced
At the third annual Wilkes University Founders Gala on June 4, President Patrick Leahy and  President's Medal recipients Clayton and Theresa Karambelas announced plans to create the Karambelas Media Center at 141 S. Main St., adjacent to the campus Gateway.
The Karambelas' newest gift to the campus community is the largest in Wilkes history.
Leahy explained that there are few individuals as giving as the couple.
"Wilkes has few friends more loyal than Clayton and Theresa Karambelas," Leahy said. "Their support over the years has provided additions to campus enjoyed by generations of students. With the Karambelas Media Center, they are ensuring that students who participate in classes and in some of our most popular co-curricular activities will have an outstanding educational experience and be well-prepared to enter the job market."
The media center will be housed in the same building as the upgraded Sordoni Art gallery announced the previous academic year.
The 17,726-square- foot media center will house all of the communication studies co-curricular activities. These include WCLH Radio, Wilkes Now television studios, The Beacon student newspaper, the student-run public relations agency Zebra Communications and the speech and debate team.
Communication Studies chair and professor Mark Stine explained that he is most looking forward to "custom-built nature" of the facility to best serve students and the faculty.
"I think the new communications facility is something that has been a long time coming for our department and our students," Stine said. " I think that we're very excited to see all of the co-curriculars come together in one place where we can create a synergy."
Current communication studies students as well as newly enrolled Colonels have shared similar sentiments.
"The new center gives me a great opportunity to learn and get into the field I want to be in after college," explained incoming freshman Ben Mandell.
Senior communication studies major, Annelise Przywara who serves as the co-chair and account manager of Zebra Communications and director of Wilkes Now explained that she is most looking forward to the collaboration between co-curriculars.
"I think the new Communications Center will be a tremendous asset to the Department of Communication Studies, as well as to future majors and minors," Przywara said. "I'm really looking forward to all co-curricular activities being housed in the same building for the first time, as it will allow for closer collaboration between each.  Furthermore, the center will enable the Department to be better recognized by the campus community."
The facility will include separate offices and work rooms for the student organizations, as well as state-of- the-art television and radio studios, audio room, video editing room, faculty offices and classrooms.
"All of our lives we've been in sales and marketing so it seemed a wonderful dovetail as well as the fact that it's so close to town where Clayton's family had a business for so many years," Theresa explained. "Wilkes has a very special place in our heart so we're happy to be able to do it."
Projects at Wilkes that have been supported by the Karambelases include the Web of Science, one of the world's best scholarly databases. They also supported the Henry Student Center atrium, Dorothy Dickson Darte Center digital marquee, greenway pergola, Cohen Science Center grand staircase, and the new campus gateway.
Clayton and Theresa have served on numerous boards and committees at Wilkes and throughout the community.
About the Contributors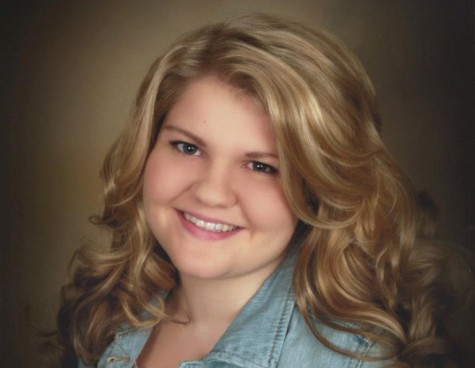 Sarah Bedford, Editor-in-Chief
Sarah Bedford is a senior Communications Studies and Political Science double major, working towards concentrations in journalism, public relations and...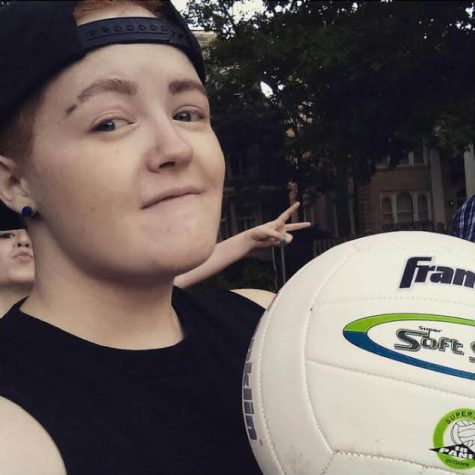 Gabby Glinski, Co-Managing Editor
Gabby Glinski is a senior Communications Studies major, with concentrations in journalism and public relations. She joined the Beacon in 2014 as a photographer...