Nov. 12 Young Readers Day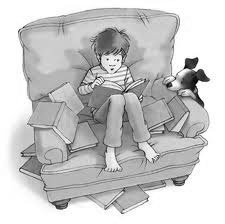 Whether it's newspapers, books, magazines or e-readers, the written word holds value to all.
Nov. 12 is Young Readers Day, celebrating the magic of literature while showcasing the added benefits to the mind. According to holidayinsights.com, the holiday was "co-founded in 1989 by Pizza Hut and the Center for the Book in the Library of Congress." Elementary schools nationwide use this day to encourage the young to read although adults should partake in the day as well.
So, grab your favorite book, be it a newer title like"The Hunger Games" or a classic such as "The Catcher in the Rye" and settle into a day of reading.