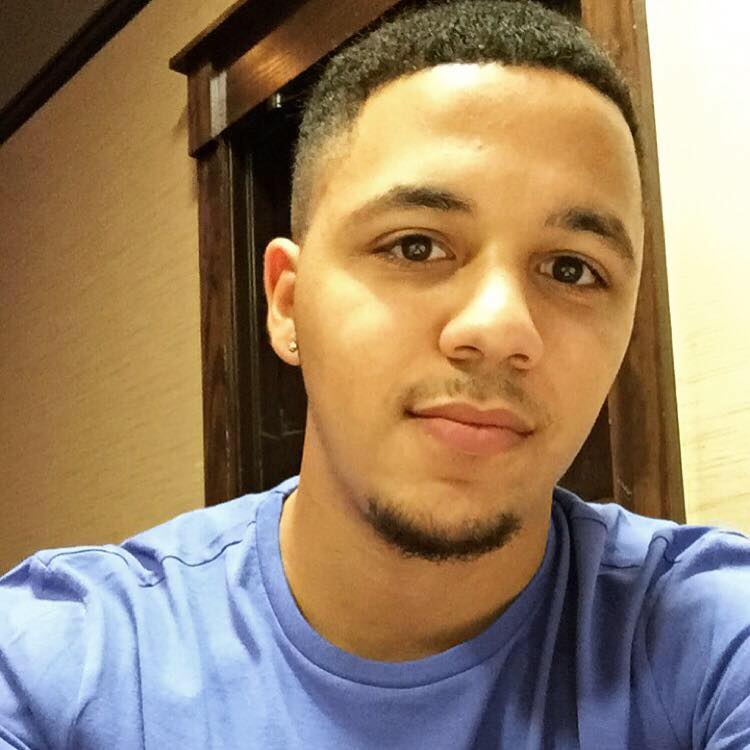 Andre Spruell is a senior communication studies major with concentrations in broadcast production and multimedia journalism. He also has a minor in sociology.
Andre started on The Beacon as a staff writer for sports, then moved to co-assistant sports editor and is now the opinion editor.
Andre has also been on the Wilkes basketball team for three years.
Andre Spruell, Opinion Editor
Apr 30, 2018

The final countdown to closing out college career

(Story)

Apr 13, 2018

The growing popularity of Latin trap music in the U.S.

(Story)

Mar 27, 2018

3-on-3 basketball tournament coming to Wilkes, set for April 8

(Story)

Mar 19, 2018

Hopes and Expectations for Sons and Daughters

(Story)

Mar 12, 2018

Does television need more diversity?

(Story)

Feb 19, 2018

The Cultural Impact of 'Black Panther'

(Story)

Feb 12, 2018

Do attractive people have advantages others do not?

(Story)

Feb 05, 2018

Have curse words lost their shock value?

(Story)

Jan 29, 2018

Winter break is not really a break for student-athletes

(Story)

Nov 06, 2017

The meaning of Halloween is different for college students

(Story)

Oct 03, 2017

Peaceful protests creating non-peaceful outcomes

(Story)

Sep 19, 2017

The relationship between hurricanes and climate change

(Story)

Sep 19, 2017

Is summer break really a break for college students?

(Story)

Sep 15, 2017

Is summer break really a break for college students?

(Story)

Mar 28, 2017

March Madness: gaining money and excitement

(Story)

Mar 21, 2017

The more common, yet still difficult idea of interracial dating

(Story)

Feb 28, 2017

Are cellphones more harmful than beneficial?

(Story)

Feb 21, 2017

59th Annual Grammy Awards

(Story)

Feb 21, 2017

Should Black History Month still be a thing if no one cares?

(Story)

Feb 14, 2017

Loveable songs for your Valentine's Day playlist

(Story)

Feb 06, 2017

Major talent for minor amounts of people watching

(Story)

Feb 06, 2017

New year, same resolutions

(Story)

Nov 15, 2016

The stark reality for two fantasy football owners

(Story)

Nov 15, 2016

The cycle of celebrity drug and alcohol addiction

(Story)

Nov 01, 2016

Accessibility on the Wilkes University campus

(Story)

Oct 25, 2016

The next big thing? Rise of soccer in the US

(Story)

Oct 04, 2016

A Survivor's Courageous Battle to Conquer Breast Cancer

(Story)

Sep 27, 2016

Bombings add fuel to the explosive racial debate

(Story)

Sep 20, 2016

Rise in ACL injuries due to pressure on youth

(Story)

Sep 14, 2016

Catch soap and sanitizer, not colds

(Story)

Aug 30, 2016

Even 20 years later, Bulls still the best

(Story)

Aug 10, 2016

20 Years Later, Still the Best

(Story)

Apr 19, 2016

Working hard in the offseason to be successful in season

(Story)

Apr 04, 2016

Interaction through intramurals shows Colonel Pride

(Story)

Mar 21, 2016

Wilkes tennis caps off break with the Special Olympics

(Story)

Feb 22, 2016

Wilkes baseball looks to make this season a hit

(Story)

Feb 15, 2016

Wilkes men's lacrosse team: Back after 33 years

(Story)

Nov 24, 2015

Jared Powell: Leading by example on and off the field

(Story)

Nov 16, 2015

Another strong season in store for Wilkes wrestling

(Story)

Nov 09, 2015

Wilkes vs Kings football game preview: Continuing the rivarly

(Story)

Nov 02, 2015

Men's soccer team looks to bounce back at end of season

(Story)

Oct 05, 2015

Wilkes baseball wasting no time to prepare for season

(Story)

Sep 29, 2015

Cross country team making strides toward the finish

(Story)

Mar 17, 2015

Softball wraps up spring trip

(Story)

Sep 30, 2014

Swimming program back in action for first time since 1986

(Story)

Sep 24, 2014

Athletes look to recover from injury to join team

(Story)