Pharmacy, nursing students take on Script Your Future challenge
Students from the Nesbitt School of Pharmacy and the Passan School of Nursing are collaborating for the ninth annual Script Your Future Medication Adherence Team Challenge.
The challenge has Wilkes students working with health profession students from across the country competing in the 2020 Medication Adherence Team Challenge.
The challenge is a two-month-long competition to raise awareness about medication adherence as a critical public health issue.
The Medication Adherence Team Challenge is a part of Script Your Future, a campaign started by the National Consumers League (NCL) in 2011.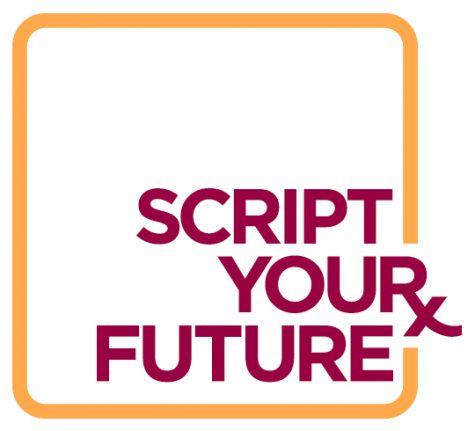 According to Script Your Future, more than 18,800 health care students involved in the challenge directly counseled nearly 78,000 patients since its start. The challenge has reached more than 26 million consumers about the importance of medication adherence.
Last year, Wilkes earned the Rookie Award for their debut in last year's challenge, where they engaged with over 100 scouts in the Generation Rx and MedWise Scout Events of the importance of proper medication usage.
They also collaborated with local pharmacy organizations to advance medication adherence efforts for diabetes, respiratory disease and cardiovascular disease.
The mission of the National Consumers League (NCL) is to protect and promote social and economic justice for consumers and workers in the United States and abroad. They are the nation's oldest consumer organization.
"Today's medications are better than ever at treating and curing people, but these treatments can only work if patients know the importance of taking their prescriptions as directed," said Sally Greenberg, NCL Executive Director in a press release released by Wilkes University. "It takes all members of the health team to make that happen, and pharmacists play a big role in that circle of trust."
According to the National Consumers League, in the United States nearly three out of four patients do not take their medication as directed, which could lead to serious complications.
Additionally, poor medication adherence results in more than one-third of medicine-related hospitalizations and almost 125,000 deaths occur annually due to poor medication adherence.
Sponsors for the challenge include American Association of Colleges of Pharmacy (AACP), the National Association of Chain Drug Stores (NACDS) Foundation, the National Community Pharmacists Association (NCPA) and the American Pharmacists Association (APhA).
The Wilkes University team is comprised of pharmacy students Brianna Boyer, Deanna Fox, Devanshu Kothari, Neha Kunche, Marissa Lewis, Erica Mabry, Sergey Svintozelskiy and 13 club liaisons from various professional pharmacy organizations across campus.
Competition efforts will be coordinated by Dr. Troy Lynn Lewis, assistant professor of pharmacy, in conjunction with the Passan School of Nursing through Faculty of Practice member,  Angela Jones.
Marissa Lewis, P2 pharmacy student, is the SYF social media coordinator for Wilkes.
"From my perspective, this is an amazing challenge to be a part of because medication adherence is so critical in ensuring our patients are healthy and their disease states are being managed," said Lewis.
The challenge started Jan. 20 and will end March 20, and students involved will go to various events around the area in order to do community outreach.
Anyone interested can follow the Wilkes' Script Your Future team on their Facebook page or on Instagram (@wilkesu_syf). For more information on the challenge, visit syfadherencechallenge.ning.com. Participators will be using the #SYFchallenge hashtag and following the campaign on Twitter (@IWillTakeMyMeds).
For more information about Script Your Future, please contact Dr. Lewis at [email protected].