Profile of a Professor: Dr. Danielle Kieck, pharmacy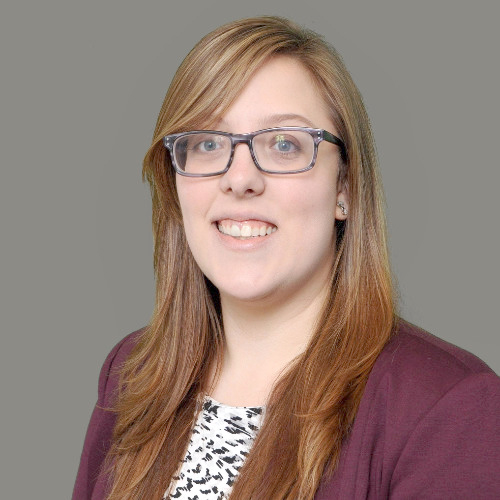 Dr. Danielle Kieck has been welcomed into Wilkes University's pharmacy program as an assistant professor.
Kieck received her Bachelor of Science degree in chemistry from St. John Fisher College in Rochester, NY, and her Doctor of Pharmacy degree from SUNY University at Buffalo.
For Kieck, pharmacy was always a strong interest and calling of hers.
"I chose a career in pharmacy because I have always been interested in how medications work in the body to improve and cure diseases," she said. "I also enjoy interacting with patients and working with them to improve their health."
Kieck always had a love for teaching. She explained this passion stems from her love to guide students through the journey it takes to become a pharmacist. She finds it amazing in watching her students succeed and reach their goals over time.
At Wilkes, Kieck is a professor on campus for upper-class students who are working to earn their Doctor of Pharmacy degrees. She teaches in various labs and in the self-care module.
In this course, students learn about over the counter medications and how to make recommendations for the treatment of common diseases, such as the cold or cough.
Kieck teaches in the Longitudinal Care Lab, a service-learning course, in which her students visit elderly patients in the community and have the opportunity to learn about common medical conditions and the barriers that patients may be facing.
She also teaches in the Care Lab, which involves her students learning and practicing clinical skills.
Additionally, as an assistant professor of the pharmacy practice, Kieck divides her time between teaching at school and practicing during experiential rotations at her site, Cook's Pharmacy, located in Kingston. Here, students in majoring in pharmacy are required to complete three hundred hours on rotation during their first three years in the program. Then, they must spend their entire fourth year practicing the skills they have learned in the classroom by working on rotations at various pharmacy sites.
Kieck finds that working at a practice site to be very engaging and helpful to not just herself, but her students as well.
"Continuing to practice pharmacy at my site allows me to stay current with the changing landscape of the profession while also providing hands-on educational experiences to students that complete rotations at my site," she explained.
Kieck praised the pharmacy program, saying, "The Wilkes pharmacy program is very focused on providing a personalized experience to all the students. Faculty are close with the students and provide strong mentorship to help make sure they feel prepared to transition into the role of a pharmacist once they graduate."
Thanks to this close-knit environment, Kieck highly enjoys teaching in the classroom and at her pharmacy practice site. Her favorite moment of teaching is being able to watch a student implement the skills they learned in the classroom to help a patient.
Kieck recalled fond memories of getting to know her students on a personal level and watching as they get excited when they achieve their goals. She explained that she was excited to watch as students grow from the first year in the program, until the time they finish rotations and transition into the role of a pharmacist.
Because of these many reasons, Kieck recommends Wilkes's pharmacy program to undecided students or those who are switching majors. She pointed out how pharmacy has many diverse practice settings, and that even if a student does not think he or she will enjoy filling out prescriptions or counseling patients, there is a large variety of places and fields where pharmacists can work. Kieck, along with other faculty members, is eager to talk with any interested students.
Outside of her career, Kieck likes to spend her quality time with her husband and pet dog.  She also enjoys snowboarding in the winter, which is just another reason why Kieck is happy to have settled in this area.