CDE Exotics moves to new location on South Main Street
CDE Exotics is an exotic pet store in Wilkes-Barre. Formerly located in Hanover Township, CDE Exotics is relocating to a new location on South Main Street right next to Wilkes campus.
Cameron English, the owner, has spent the past 17 years as a veterinary technician, and the past nine years running his business.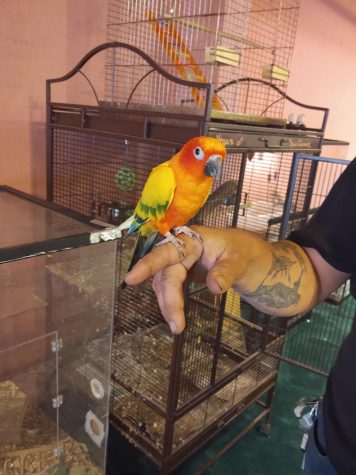 He volunteered at the Mountaintop Veterinary Hospital while in eighth grade and worked there for 17 years before pursuing a degree in herpetology – specializing in the study of reptiles and amphibians.
"It would be nice to expose students to it. I think it would be a nice mental break from coursework to be able to go into a place like this. Any exposure to different kinds of animals is always interesting. You never know if that sets off an interest in a student they never knew they had," said Dr. Jeffrey Stratford, associate professor of biology at Wilkes University.
English wanted to offer something unique to the community, an exotic animal educational facility that offered a wide range of animals, various exhibits and house events geared toward education. He brings in reptiles and amphibians from all over the world and offers whatever information he can to whatever age level he is teaching. He wants stuff to interest the public but also to educate them at the same time. He said not enough people know about these things.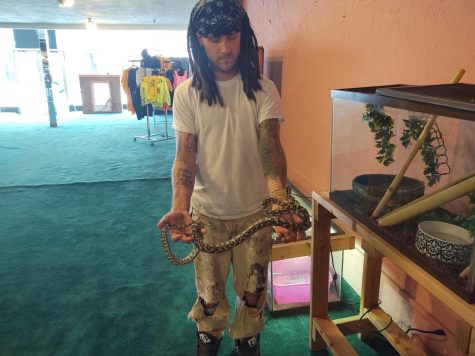 Stratford echoed this. "There's horrible examples of exotic animals being released into the environment and becoming invasive species. I think to combat that is, for one, you don't want to make potentially ecologically dangerous animals available, and you should educate people for those who really want to have those things. Don't dump this in the Susquehanna, please."
The building is nestled between both the Wilkes and King's college campuses. Despite being a primarily educational facility, English said that the proximity to the campuses was not the primary reason for the relocation.
"The size of the building gave us a lot of potential to grow and do things properly, such as proper caging and zoo exhibits. The fact that with both universities we're smack dab in the middle… it did come into play but at the same time would I be mad if we weren't? Not really, but I do value the education part of it," he said.
There are a lot of animals on display. English includes personal animals for educational purposes and almost all of them are rescues and surrenders. He wants to be cautious with the amount of animals because he does not have the employees to employ.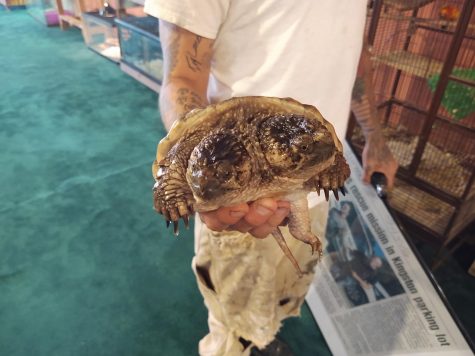 "The money's not there just yet. I'm going to keep it smaller and grow as I need to. I don't want animals to suffer due to lack of individuals to care for them."
Last year three alligators were stolen from the store. Two of them were eventually found.
"For a lot of people having an alligator is a status symbol, and they have no idea how to take care of them… You could've stolen all my money and I wouldn't have cared. But you stole something that I don't sell."
"I don't sell them and I don't buy them. They're all rescues and surrenders. I hate selling animals. That's the worst part of my job by far. But to keep my feet on the ground and a roof over my head, that's what I need to do for now. The day I don't have to do it anymore will be a very nice day."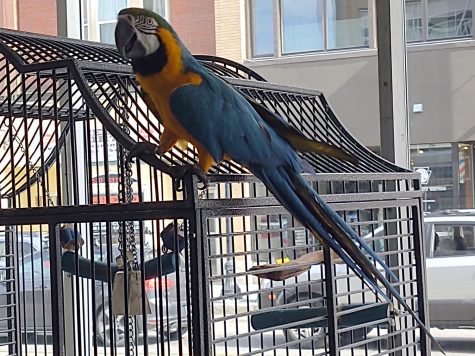 Not all animals are for sale, however. English is adamant that venomous snakes and lizards will never be for sale. Purchasing an animal requires a screening process where a buyer would need to sign a waiver agreeing they will not be irresponsible with the animal. Additionally, if the buyer is undereducated about an animal, they will likely not be able to purchase one.
"You're going to ask me any question you want and I'm going to tell you everything I can about the animal prior to you purchasing it. If I can tell you're not ready for one, you're not going out the door with one that day. It's not about the money. You're not leaving without knowing nothing about them. We try to take every precaution possible and I can only do so much," he said.
Within 15 years English hopes to move to Alabama to purchase a venom medical research facility. He works with neurotoxins and researches the various applications that they can be used as pain medicine. While neurotoxins affect the central nervous system and cut off circulation to the brain, sublethal doses can be used in a positive way as pain medicine.
"Southern copperhead venom can be used to treat breast cancer, and we've had studies on this from the late 60's and early 70's. William Haast, my hero, used king cobra venom to treat polio."
In the tests he has done he noted that there are no side effects so far and no addictive properties. He believes that in the future they could be used as a viable alternative to opioids.
Until then, CDE Exotics will function as a local education facility. Some students on campus are excited for the new location to open.
"I think it's awesome. As long as people are getting the education to properly keep the animals and are treating them properly, I'm all for it," said Korbin Schlichter, senior mechanical engineering major at Wilkes University.
"My one beardie almost acted dog-like, behaved well and was a huge conversation piece. It's rewarding to keep them, and in all honesty they're no more difficult to care for than an aquarium."
English said he hopes the store will be open sometime this week.
"Come check us out and ask me some questions. Just enjoy yourself. All I ask is be respectful of the animals."