'Celebrities are regular people too': students react to Emmys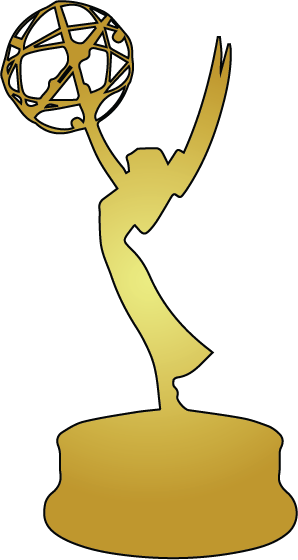 Sept. 16 marked the 69th Primetime Emmy Awards, honoring the best prime time television programming from June 1 to May 31.
A night of historic proportions, spectators saw a number of firsts for both minorities and women.
The night was certainly not without controversy. Politics and political sentiments were frequent topics of discussion throughout the night: former White House Press Secretary, Sean Spicer even made a surprise appearance, to much scrutiny. The 2017 Emmys followed a recent trend: an increase in the politicization of awards shows.
"And in 2017, we still refuse to be controlled by a sexist, egotistical, lying, hypocritical bigot," said Lily Tomlin.
"We did have a whole storyline about an impeachment but we abandoned that because we were worried that someone else might get to it first," said "Veep" star Julia Louis-Dreyfus.
Students at Wilkes expressed both admonition and agreement, with celebrities expressing political beliefs via an awards show platform.
"No, I do not have a problem with (celebrities sharing political beliefs). That's their platform, I couldn't care less," said junior communications major, Clay Basalyga.
"People have issues, because they (actors) are role models… I would say what I believed if I had that platform" said Basalyga.
Daniel Yenca, a sophomore mechanical engineering major said, "I feel they shouldn't be bringing up their politics on a stage like that. They have plenty of other platforms to do so."
Sophomores Alex Abbatiello and Steven Williams agreed with Yenca.
"I don't think it's appropriate. There's a time and a place for everything. I don't think that's it," said Abbatiello, a mechanical engineering major and United States Marine.
Williams expressed the same sentiment, saying: "There's a time and place for everything, keep it relevant."
"Allowed? Yes, but they shouldn't. It's uncalled for, it's an awards show… It doesn't need to be politicized," said sophomore biochemistry major, Matt Amaral.
"Celebrities are regular people too. Any other time (is appropriate). Keep it relevant," said Amaral.
Ambiguity clouds the solution as to where and when are the appropriate times and places for anyone, to foray into the polarizing topic, known as politics.