Professor brings worldly experience to Wilkes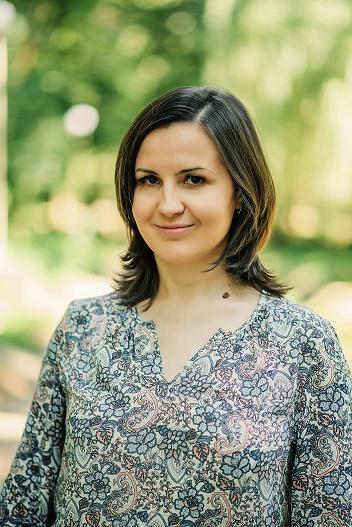 The political science department has gained one more full time faculty member. Dr. Andreea Maierean has decided to stay on full time with the Wilkes University Political Science Department since joining in January of 2014.
Maierean was born in Suceava, Romania, and has traveled the world since in her pursuit of education. In high school she won a national competition for philosophy, which granted her a full scholarship to the university of her choice. Starting at the National School of Political Studies and Public Administration in Bucharest Romania where she and roughly 70 other students entered into what was, at the time, the only political science programs in the country. The 45 years of communism in Romania had a strong ideological impact on education and, after the 1989 Revolution, the free liberal arts programs had to be redesigned from scratch.
She then studied in Italy, at the Facolta di Scienze Politiche, Universita degli Studi di Trieste. In Italy, she was fully submersed in the language, and managed to learn Italian in only 6 weeks. The year spent in Trieste remains the best experience of her life bringing together the most important ingredients of studying abroad: a great quality of life and a competitive education.
After her time spent in Italy, she moved on to the Central European University in Budapest, Hungary, where she acquired her Masters of Art degree in Political Science. She might have ended her educational world tour there had it not been for her professors who urged her to continue on and attend school in the United States.
She took the advice of her teachers and moved on to America where she acquired her doctorate in Political Science at Boston University. During her time at the University, she also taught several classes on campus. Starting out as a teacher's assistant her first year and gradually moving up and having her own classes by the time she graduated.
Her view on teaching was inherited from her grandmother: prioritize the students. She also considers herself to be the poster child for studying abroad, and encourages all students to do it for at least one semester.
"I appreciate the model of teaching (in the United States) so much more having known what the alternatives are like," she said. "I really value the relationships I have with my students and fellow professors."
Maierean's hope for the future is that a more students join the department and take advantage of all Wilkes has to offer.
"There are so many opportunities here on campus for students. They just have to reach out and grab them."
Editor's note: This article contains corrections that differ slightly from those in the print version.