MIH: Araujo's hat trick not enough to spark Colonels in opener
Sophomore captain Tyson Araujo's hat trick was not enough to spark a comeback for the Colonels in their season opener against SUNY Canton.
Wilkes also debuted their new head coach Tyler Hynes, who spent the program's inaugural season under Brett Riley. With Riley accepting a job at Division I Colgate University as an assistant, Hynes was elevated to the position.
"It obviously wasn't the result we wanted, but I thought our guys played hard," Hynes said. "I like how we responded to being down three goals, and I think there were a lot of good things and a lot of things that we've worked on."
The Colonels took the first period to shake off some rust, as they fell behind 2-0 in the period. They gave up a short-handed goal on their second power play of the season and failed to kill their first penalty of the year.
SUNY Canton came out of the intermission and scored another goal, going up 3-0 just 15 seconds into the period. 
With the Colonels down and in need of a spark, Araujo stepped up. The Colonels created a short-handed opportunity and Araujo found the back of the net to give the Colonels life with just over 15 minutes left in the second period.
Wilkes, later on, found some rhythm on the power play. With under two minutes left in the period, Wilkes cut the lead to one with Araujo's second goal of the game.
"I think we did a good job outworking them tonight," Araujo said. "I tried to work my way to the front of the net and get a good bounce or have the puck hit off of me."
Wilkes entered the third period with some momentum, scoring two straight goals and coming close to tying the game up.
The Kangaroos finally found an answer to the Colonels' surge and reclaimed their two-goal lead. Kyler Matthews netted his first goal of the game and his third point after picking up two assists earlier. The goal was also the second power-play goal of the game for SUNY Canton.
"They had guys who played hungry and desperate," Hynes said. "We played like we thought we were better than we were, but at the same time, they made plays. They had the blocked shots, the physicality that led to penalties. That edge they played, that carried them."
Down but not out, Wilkes looked to their captain for an answer with under eight minutes left. Again, Araujo came through. Last year's rookie of the year Tyler Barrow connected with Araujo, giving him a hat trick and pushing the Colonels back to within a goal.
"We see what he does on the ice, but I think what he does off the ice is more impressive," said Hynes of Araujo's performance. "We're happy to see him get rewarded tonight, but I know he's the kind of kid who doesn't care about the goals he scores. He is going to go home disappointed because the team lost and that's one of the reasons he has the 'C' on his jersey."
The Colonels continued to push for the tying goal, but the Kangaroos were able to keep Wilkes from scoring the equalizer.
SUNY Canton was able to officially put the game out of reach by scoring an empty-net goal to make it 5-3 with 1:27 remaining in the game.
"We have to be disciplined. We have to let other teams take penalties and we have to stay out of it," Hynes said. "We struggled with that as the game went on, but we learned a lot about our team moving forward. We know what we have to as we move on — we have to find a way to stay out of the box and play a little better in the defensive zone."
The Colonels are optimistic coming into the season. And although they struggled in the season opener, there is still a lot of hockey left to be played.
"Our problems that stuck out tonight are all fixable things, and it is early in the season," Hynes said. "Losses early on can be a good thing as long as you turn around and learn from them. Hopefully, we can use this loss as a learning point right from the get-go."
Wilkes is back in action this weekend as they open the United Collegiate Hockey Conference (UCHC) play against Lebanon Valley College on Friday and Elmira College Saturday. Both games will be at the Toyota SportsPlex.
About the Contributors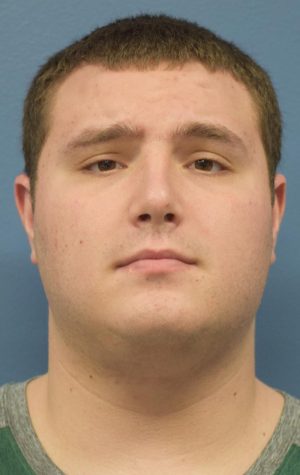 Ben Mandell, Co-Sports Editor
Ben Mandell is currently the co-sports editor. Mandell began as a staff writer in Fall 2017, promoted to assistant editor in Spring 2018 and was promoted...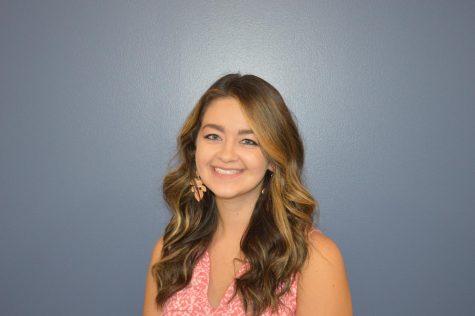 Kirsten Peters, Editor-in-Chief
Kirsten Peters is a senior communication studies major with concentrations in multimedia journalism, broadcast production and strategic communication,...