MBB: Wilkes can't finish cinematic comeback in Championship
CENTER VALLEY, Pa — If Wilkes would have come back to beat DeSales in the MAC Freedom Championship after falling behind 18 points at halftime it would have been a scene out of a movie. 
But this wasn't a movie, and the Colonels lost 78-66.
"We didn't play our best basketball in the first half and a lot of that was DeSales. They had a good game plan," Wilkes head coach Izzi Metz said. "Unfortunately, when you play a good team like DeSales you can't spot them 18 points like we did in the first half.We almost came back even after going down 18 points at halftime. We cut it down to four so I think if we were down 10 instead of 18 we would've won the game."
The first time these two teams met, DeSales went off in the second half for more than 60 points to win 97-85. Wilkes was able to win the second game between the two thanks to a missed buzzer-beater from Ben Pratt.
Pratt went on to be named the MVP of the game thanks to his play on both ends of the floor. He scored 13 points and had three assists while helping shut down the Colonel offense.
With the loss, Wilkes' season could be over depending on whether they can get an at-large bid to the national tournament or the ECAC tournament.
"Getting an at-large bid for the national tournament in our region is tough," Metz said. "There are so many good teams in our region. We hope we can keep playing basketball and get to the tournament or the ECACs."
Wilkes started the game in a funk and the Bulldogs took advantage jumping out to an 11-2 lead less than four minutes into the game. The Colonels had three turnovers in that stretch.
The Colonels struggled in the first half as they shot under 40 percent from the field and just nine percent from beyond the 3-point arc.
The Bulldogs on the other hand went 6-13 from beyond the arc for three, helping them score 48 first half points.
DeSales appeared to be running away with it when they went into halftime leading 48-30, but the Colonels fought their way back into the game.
"Our guys kept fighting and I will always be proud of that," Metz said. "In the second half, instead of playing offense east and west, we started to move the ball down hill more and drive the basketball. We also played better defense and made DeSales work harder. They were comfortable in their offense in the first half and we needed to take them out of it. We just kept on fighting."
Wilkes opened the second half by cutting the Bulldogs lead to 10 with 16:55 left in the game.Wilkes cut the lead all the way down to four before the Bulldogs pulled away for good. The Colonels went the entire game without taking a lead.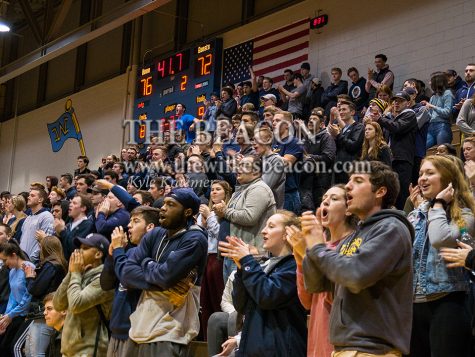 All five of the Colonels' starters  contributed to the offensive effort as they all reached double figures on the score sheet. Tommy Bowen led the group with 15 points, followed by Mark Mullins and Marcus Robinson who picked up 13 points apiece and 11 each from Rob Pecorelli and Connor Evans.
For Wilkes' five seniors, Robinson, Evans, Bowen, Zach Walser and Clay Basalyga, this was their last chance at a conference title. The five also had a shot their freshman year when they lost to Delaware Valley in the championship game.
The Colonels earned their spot in the MAC Freedom Championship after they beat Eastern 79-72 in the conference semifinal game at the Marts Center.
"I'm excited to go back to a championship game," Metz said. "I think we've earned everything up to this point. Our guys work extremely hard and tonight was a hard-fought game like we expected."
Wilkes was led by the top four scorers of the season in this one as Bowen,  Pecorelli and Robinson each ended the game in double figures.
"When those four can play well scoring and playing well in the other spots in the game we have a good chance to win every game," Metz said. "Those four guys are capable of scoring in double figures every night and they did tonight."
Eastern scored the game's first basket and led 5-4 but Wilkes took a 7-4 lead and held the lead for the rest of the game.
"We were able to start right from the get go and make some shots and come up with some stops on defense," Metz said. "We played with a lead for the entire game which helped us play with confidence."
Eastern did make a run early in the second half, cutting a 13-point lead from the first half down to just one. Wilkes players were able to get their feet underneath themselves and build the team's lead back up to a comfortable position.
Wilkes spent most of the game leading by at least five or six.
"It was huge for us to string together defensive stops and push in transition," Metz said. "The guys really played like veteran players tonight and it helped us."
Bowen scored 22 points to lead the Colonels on the offensive end followed by Pecorelli who scored 18. Mullins and Robinson both had good games on both sides of the ball as Mullins scored 16 points and had four steals while Robinson had 10 points and three steals.
Bowen had a tough matchup against two of the conference's best big men in Michael Bowlers and William Blet.
"I just try to do whatever I can," Bowen said. "I like to think I have a step on most  big guys in the league down low. I may be smaller but I love to play physical and run the floor."
The Colonels were also fueled by a big crowd at the Marts Center as the team had support from the campus and their families.
"It was awesome to have a big crowd come out and support us," Bowen said. "They were loud, and they gave us a nice boost."
Now Wilkes waits to see if they will receive a bid to the national tournament or ECAC tournament.
About the Contributors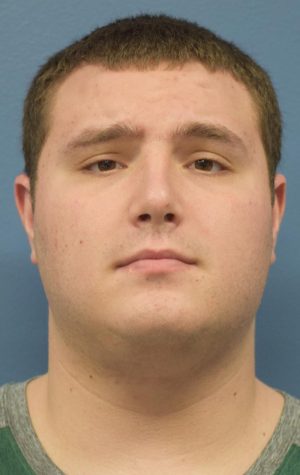 Ben Mandell, Co-Sports Editor
Ben Mandell is currently the co-sports editor. Mandell began as a staff writer in Fall 2017, promoted to assistant editor in Spring 2018 and was promoted...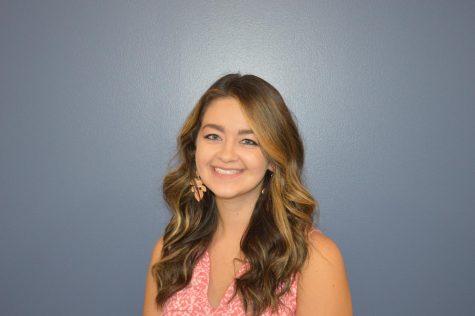 Kirsten Peters, Editor-in-Chief
Kirsten Peters is a senior communication studies major with concentrations in multimedia journalism, broadcast production and strategic communication,...