Olympic curler Tyler George visits Toyota Sportsplex
WILKES-BARRE, Pa. — It's not every day that a Team USA Olympic gold medal winner shows up at  the Toyota SportsPlex in Wilkes-Barre. Tyler George, member of the 2018 men's curling team, came to town to help the Anthracite Curling Club and their open house. 
"I like to travel to different parts of the country where the sport is growing," George said. "Some of these communities didn't even know they had curling clubs before this. It's nice to see people come out, and we hope they keep this enthusiasm." 
George, who was born and raised in Duluth, Minnesota, has been involved in elite curling for nearly 20 years, starting with the 2001 Junior National Team. Since then, he has appeared in four world championships and the 2018 Olympics in Pyeongchang. 
On the 2018 Olympic team, George's position was the vice-skip. The vice-skip is usually the player who will throw the third set of stones and helps the skip with the planning of strategy for each game. 
"Winning the gold medal was really just a shock. I felt like I was standing on the the podium with a dumbfounded look," George said. "I was looking at my family in the crowd and they had the same look on their faces. I still don't think it has set in yet that I have an Olympic gold medal, and it's almost a year later." 
Following the 2018 Olympics, George decided that he was going to step away from elite curling and become an ambassador for the game. 
"I'm not sure yet," George said when asked about getting back into elite curling. "Right now, I can do more off the ice than on it. I feel good about what I am doing, but if I decide I want to get back into it for the next Olympics, I will need to decide within the next year."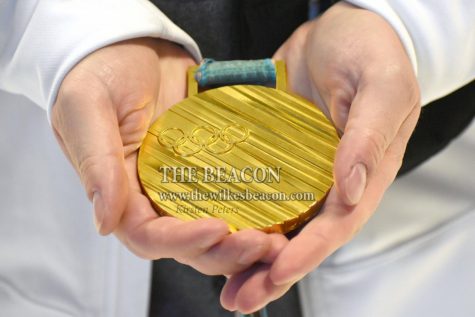 George's priority after winning the gold medal in Pyeongchang has shifted to helping grow the sport and help more people get involved. 
"We want to help clubs as much as we can," George said. "This is the second stop for us after going to Connecticut. Tomorrow we head to Ardsley, New York." 
The Anthracite Curling Club held the event to not only bring more people into their club, but also to help more people experience curling. The members of the club welcomed their guests with open arms, helping visitors and teaching them how to throw the stones. 
Immediately, the new-comers started soaking up the knowledge George and the club members were talking about. They learned about the stones and that they are much heavier than they appear. Each one is near 42 pounds and is made out of solid granite. 
After going over that, they set everyone up to give it a try. With the member's assistance, they taught the proper techniques and what they wanted to do. 
The Anthracite Curling Club is hoping to have more competitions with other curling clubs in the Pennsylvania area, including Bucks County, Philadelphia and Pittsburgh to name a few. They will also travel all over the northeast, with members participating in tournaments in Montreal and Utica.
The club will be holding Learn to Curl events in March for people interested in knowing more about the sport.
About the Contributors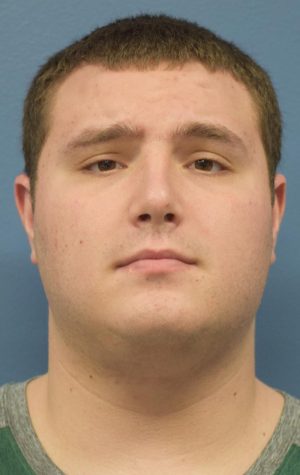 Ben Mandell, Co-Sports Editor
Ben Mandell is currently the co-sports editor. Mandell began as a staff writer in Fall 2017, promoted to assistant editor in Spring 2018 and was promoted...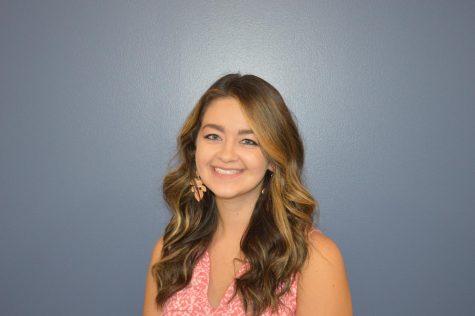 Kirsten Peters, Editor-in-Chief
Kirsten Peters is a senior communication studies major with concentrations in multimedia journalism, broadcast production and strategic communication,...