Sources: Wilkes hires Jon Drach as new football coach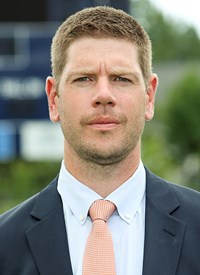 Sources have indicated to The Beacon that Jon Drach, current offensive coordinator/quarterbacks coach at Division III Hobart College, will become the ninth head coach of Wilkes Football.
Drach completed his 11th season on the Hobart staff, including the last three in his current role, Hobart's athletics site said.
In 2016, Drach's offense had a record-breaking year. They set new season marks in pass attempts (445), completions (267), passing yards (3,461), passing touchdowns (36) and passing yards per game (314.6). The Hobart Statesmen were third in the nation in fewest tackles for loss allowed (3.73).
Drach started three seasons as quarterback at Division I Western-Michigan. During his senior season, he completed a single season record 67 percent of his passes for 1,499 yards and 13 TDs.
Drach replaces Trey Brown, who had a 7-33 record during his four year tenure at Wilkes.
Drach will be formally introduced at a press conference on Wednesday.