Colonel Athletics in brief — Jan. 30
1/20
WREST: Senior Jake Dimarsico claimed a Middle Atlantic Conference Wrestling Championship at the Conference tournament hosted by King's College. Freshman Kyle Trout, senior Matt Grossmann, junior Josh Evans and junior Ashton Gyenizs all claimed second place honors, Freshman Dylan O'Connor also secured third place while the team placed third overall.
WSWIM: The Lady Colonels fell in a MAC meet with Messiah College 114-46. Freshman Abby Keating placed second in two events and junior Morgan Williams was a runner-up in one of her races.
MSWIM: The Colonels dropped their meet with Messiah College on the road 125-65. The relay team consisting of freshman Nick Martino, sophomore Tyler Weatherby, freshman Justin Burda and freshman Jared Bryne took first place.
MVB: The Colonels split their matches winning 3-1 over Bard College after falling 3-0 Endicott College. Senior Brian Schumacher had a career-high seven kills and three blocks in the loss to Endicott. Senior Danny Sales tallied a career-best 19 kills in the victory over Bard.
MBB: Wilkes defeated cross-town rival King's College 76-64. Senior Zach Brunner (17 points, 11 rebounds), junior Marcus Robinson (14 points, 10 rebounds) and sophomore Mark Mullins (14 points, 10 rebounds) all had double-doubles in the victory.
WBB: Maddie Kelley notched her first career double-double in a 75-59 loss to cross-town rival King's College.
1/22
WBB: Sophomore Chelsea Erkes notched a career-high 12 points in a 65-60 non-conference loss to host Alvernia.
1/24
WBB: Maddie Kelley paced the Lady Colonels with eight points and five rebounds in an 89-33 final against Misericordia.
MVB: The Colonels battled hard in a straight-set loss (19-25, 15-25, 18-25) to Loras College, but could not get over the hump. Junior Kyle Price led the defense with eight digs.
1/27
MVB: The Colonels split against Wilson College and Bard College. In the team's second victory of the year against Bard (25-12, 24-26, 25-20, 25-21), senior Danny Sales landed his second triple-double of his career with 16 kills, 13 assists and 10 digs. Senior Brian Schumacher had a career-high nine kills in the loss against Wilson.
MSWIM: The Colonels won eight events in two victories against SUNY Delhi (155-37) and SUNY Cobleskill (135-86) on senior day. Four freshman, Daniel Mack, Tyler Weatherby, Cameron Aspey and Jared Bryne teamed up to take first in the 200 medley relay in 1:50.15.
WSWIM: The Lady Colonels made a splash against SUNY Delhi (102-36) and SUNY Cobleskill (103-85) for their first two victories of the season. Junior Morgan Williams placed  first in both the 1000 freestyle (11:50.91) and 500 freestyle (5:51.13).
WBB: Gianna Roberts landed a double-double (17 points and career-high 16 rebounds), but it would not be enough to lift the Lady Colonels to a victory over visiting Delaware Valley.
About the Writers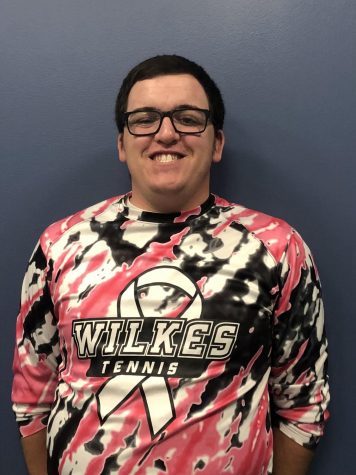 Luke Modrovsky, Operations Manager
Luke Modrovsky is in his final semester double majoring in sport management and communication studies.

Luke started at The Beacon as staff writer for...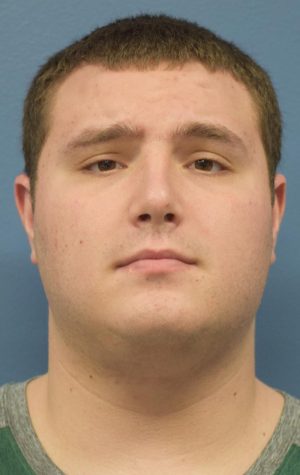 Ben Mandell, Co-Sports Editor
Ben Mandell is currently the co-sports editor. Mandell began as a staff writer in Fall 2017, promoted to assistant editor in Spring 2018 and was promoted...