Nursing Students Show Compassion to Those in Need
Justin Topa, Life, Arts & Entertainment Editor
November 3, 2015
A two-mile walk around Wilkes-Barre serves as symbolism for the struggle thousands of men and women throughout the Wyoming Valley face on a daily basis.   
75 nursing students rallied together for a walk honoring Ruth's Place, brandishing signs letting those in need know their simple message: Wilkes University is here to help.
The nursing students made a visible presence within the crowd of hundreds that participated in the walk-a-thon.  The group also raised more than $850 for the organization.
Wilkes University's Passan School of Nursing has been working towards helping those in need throughout the Wyoming Valley for some time, often under the direction of Dr. Maria Grandinetti, an assistant professor of nursing. This is the department's fourth year of participation in the annual walk-a-thon.
"Nursing is the art and science of caring for others," explained Grandinetti. "This outreach helps to demonstrate a lot of what nursing is really about and it does so by helping those right here in our community."
The walk, honoring Ruth's Place, is set up in a way in which the course mirrors a route those in need may take in reaching the number of poverty alleviation resources in downtown Wilkes-Barre and the surrounding Wyoming Valley.
Ruth's Place opened its doors in 2008 and serves to provide shelter and case management services for women who are experiencing homelessness. They have provided emergency shelter and services for more than 2,000 homeless women since their opening.
In support of National Homeless and Hunger Awareness Week, the Passan School of Nursing is also currently collecting hoodies for the homeless. They will collect and distribute any outerwear in good condition for both males and females within our community. Any donations may be dropped off in N222 of Stark Learning Center before Nov. 14.
Students are also expecting to participate in a walk during the spring semester dedicated to the American Heart Association within Nayaug Park in Scranton.
"This is what nursing is about," said Grandinetti. "When people are not able to fully care for themselves. either temporarily or permanently, a nurse steps in. It's not just about giving medication or following orders. It is about caring for others. That's the big thing."
About the Writer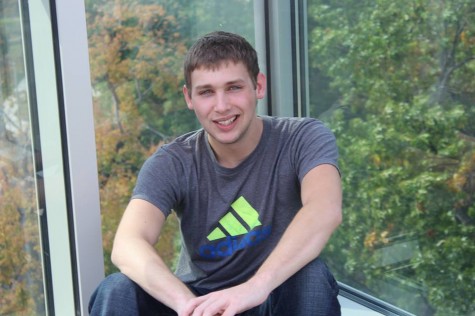 Justin Topa, Life, Arts & Entertainment Editor
Justin Topa, a senior at Wilkes University, currently serves as The Beacon's Life, Arts and Entertainment Co-Editor. He is a student within the Department...