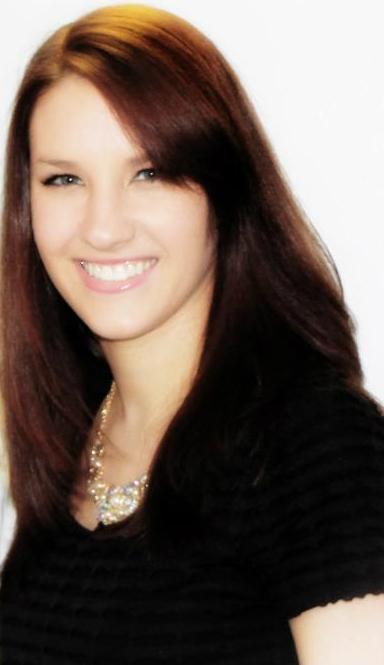 Carly is a senior Communications Studies major with concentrations in public relations and rhetoric and a minor in marketing. Carly has completed internships with Motor Media, a boutique branding and marketing company, and the City of Wilkes-Barre. This past summer, she worked for Verizon selling phone Internet and television services to businesses in North Jersey.
Carly has had over 2 year experience writing and editing for The Beacon as the Opinion Editor, and has now stepped aside in her last semester to help others learn the position. She now serves as a Senior Editor.
Carly also enjoys the arts, snowboarding and writing, and is looking forward to traveling and volunteering abroad in the future.
Carly Yamrus, Opinion Editor
Apr 08, 2014

Recent college grads being swindled by scam jobs

(Story)

Apr 01, 2014

First Amendment violated by trashing student press

(Story)

Mar 26, 2014

New hotel, taxi alternatives offer consumers better experience for less

(Story)

Mar 20, 2014

System places blame on heroin dealers not users

(Story)

Feb 25, 2014

Chick-fil-A's use of antibiotics disgusts customers

(Story)

Feb 11, 2014

Does the 'American Dream' symbolize freedom?

(Story)

Feb 05, 2014

Crime creates remorse unless you are Bieber

(Story)

Nov 19, 2013

Social media anxiety prominent in younger generation

(Story)

Oct 25, 2013

Wiccan beliefs existent, hidden in judgmental society

(Story)

Oct 14, 2013

Superstorm Sandy victims struggling a year later

(Story)

Oct 06, 2013

Wilkes Homecoming kicks-off week with a big confusion

(Story)

Sep 26, 2013

Re-designed Barbie doll no longer a object of perfection

(Story)

Sep 25, 2013

The 101: Fair Trade

(Story)

Sep 21, 2013

The 101: Non-traditional theme parties

(Story)

Sep 13, 2013

The 101: Going vegetarian is no "missed steak"

(Story)

Apr 19, 2013

Positive attitude the secret to success

(Story)

Apr 16, 2013

Double-take: Bilingual students to excel in ever-changing culture

(Story)

Apr 05, 2013

Mayor Bloomberg's "nanny state" an unfortunate reality

(Story)

Mar 23, 2013

Bullied no more: Laws against workplace bullying soon to come

(Story)

Mar 09, 2013

"Nerd" stereotype discourages intelligence, achievements

(Story)

Feb 21, 2013

Organ donors: America's everyday life savers

(Story)

Feb 15, 2013

Boy Scouts push for "morally straight", discrimination and intolerance

(Story)

Feb 08, 2013

Equality in combat a threat to both performance and morale

(Story)

Feb 01, 2013

Unethical agribusiness influences our nutrition

(Story)

Jan 20, 2013

What is Liberal Arts and "What are you going to do with that?"

(Story)

Nov 09, 2012

In New Jersey's defense…

(Story)

Nov 02, 2012

Increase awareness for lesser-known health concerns

(Story)

Oct 02, 2012

4.0 grading system puts limitations on learning

(Story)

Sep 20, 2012

Internet Identities are a false representation of skills

(Story)

Sep 13, 2012

Young voters discouraged and misinformed, not ignorant and unintelligent

(Story)

Sep 06, 2012

Modern medicine: Prolonging life or prolonging death?

(Story)

Apr 24, 2012

Cash in your pennies for some change that makes cents

(Story)

Apr 17, 2012

Media bias in Trayvon Martin case

(Story)

Mar 30, 2012

Well-intended Kony 2012 campaign a dangerous ignorance for the U.S.

(Story)

Mar 20, 2012

Verdict in Tyler Clementi case sends message to bullies

(Story)

Mar 20, 2012

Here's a restaurant tip: Pay your server!

(Story)

Feb 28, 2012

Lessons learned in shooting a laptop

(Story)

Feb 08, 2012

Sugar should not be regulated like alcohol

(Story)

Feb 06, 2012

Love affair with technology interfering with human relationships

(Story)

Feb 06, 2012

New education law grants too much power to parents

(Story)

Nov 22, 2011

GPS tracking violates fourth amendment

(Story)

Nov 15, 2011

Tattoos: breaking the stereotype starting with Barbie dolls

(Story)

Nov 08, 2011

Students not ready for college

(Story)

Sep 26, 2011

Water Damaged Rooms are a Health Concern and Distraction

(Story)

Sep 18, 2011

Stay Aware on the Streets of Wilkes-Barre

(Story)