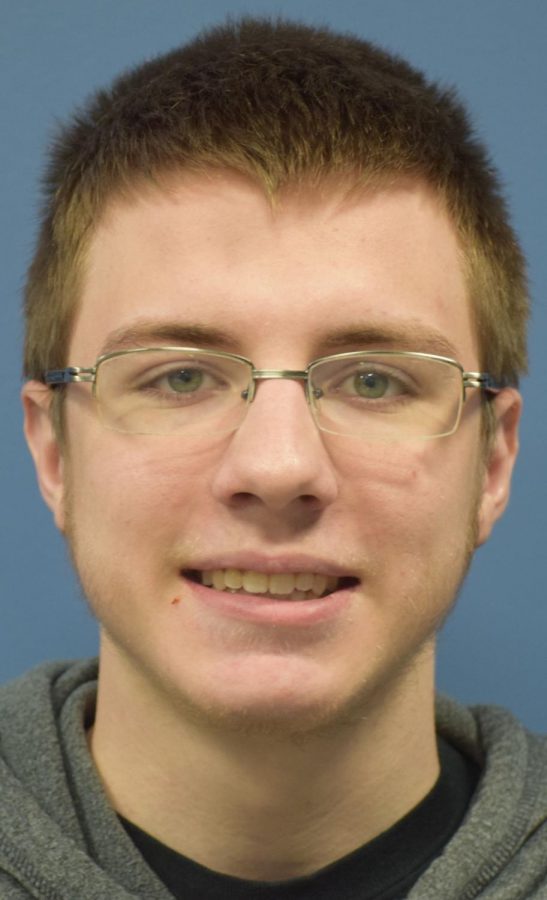 Alex Kielar is currently the assistant sports editor. Kielar began as a staff writer in Fall 2017 and was promoted to his current role in Spring 2018.
He is a sophomore who majors in sport management.
Kielar is responsible for assisting the sports editor in all aspects of production.
He also is the manager for the men's basketball team and also plays an important role as a member of the 90.7 WCLH Sports Team, Wilkes University Radio.
Alex Kielar, Assistant Sports Editor
Apr 17, 2018

What you missed: Colonel Athletics in Brief

(Story)

Apr 17, 2018

Dwight "Doc" Gooden to speak at Wilkes summit

(Story)

Apr 10, 2018

AOTW: John Wink, junior lacrosse player

(Story)

Apr 10, 2018

AOTW: Christina Gambino, senior softball player

(Story)

Apr 09, 2018

What you missed: Colonel Athletics in Brief Apr. 9

(Story)

Apr 02, 2018

UPDATED: Beacon Sports team announces first "Athlete of the Year" tournament

(Story)

Mar 27, 2018

AOTW: Kyra Boccio, Junior Lacrosse Player

(Story)

Mar 27, 2018

AOTW: Michael Patrizio, freshman baseball player

(Story)

Mar 27, 2018

Colonel Athletics in brief

(Story)

Mar 19, 2018

AOTW: Matt Reinert, sophomore baseball player

(Story)

Mar 19, 2018

What you missed: Colonel Athletics in brief

(Story)

Feb 28, 2018

MTEN: Spring Preview

(Story)

Feb 28, 2018

WTEN: Spring Preview

(Story)

Feb 26, 2018

AOTW: Mason Gross, senior basketball player

(Story)

Feb 26, 2018

AOTW: Nicole Farrell, senior basketball player

(Story)

Feb 26, 2018

MLAX: Colonels fall short in second half comeback

(Story)

Feb 21, 2018

AOTW: Marcus Robinson, junior basketball player

(Story)

Feb 21, 2018

AOTW: Catey McFadden, senior basketball player

(Story)

Feb 16, 2018

AOTW: Rob Pecorelli, sophomore basketball player

(Story)

Feb 16, 2018

AOTW: Kelsey Yustat, sophomore basketball player

(Story/Media)

Feb 05, 2018

AOTW: Gianna Roberts, sophomore basketball player

(Story)

Jan 30, 2018

Third-year Robinson becomes 32nd Colonel to reach 1,000 points

(Story)

Nov 13, 2017

WSOC: Women's soccer victorious on Oliverio's impressive bicycle kick goal

(Story)

Oct 31, 2017

Colonel athletics in brief: Women's soccer takes No. 1 seed in MAC

(Story)

Oct 23, 2017

Colonel athletics in brief: the last two weeks of Wilkes fall sports

(Story)

Oct 02, 2017

Colonel athletics in brief

(Story)

Oct 02, 2017

Men's soccer victorious in MAC Freedom opener

(Story)

Sep 26, 2017

Colonel athletics in brief 9/26

(Story)