Men's soccer victorious in MAC Freedom opener
With a record of 5-5, the Wilkes men's soccer team has had an up and down season so far.
The Colonels opened up the season strong with an impressive 3-2 overtime victory over Penn State Berks. They would then go on to lose four of the next five, unable to find the back of the net in either of their losses. In their lone victory in those five games, they scored five times against the University of Valley Forge in their first road contest.
The Colonels bounced back in their next contest in their return home after four straight road games, with their second overtime victory of the season over Susquehanna University, 1-0. Junior Camry Huff scored the goal just over two minutes into overtime.
"Getting the game-winning overtime goal against Susquehanna was such a surreal feeling," Camry said. "I normally try to celebrate after a goal but I was just stunned that I got an opportunity like that, that I didn't know what to do."
Huff would be a huge part of the offense in the Colonels next game at Stevenson, assisting or scoring on all three Colonel goals in a 3-0 victory. Tim Gallagher was also a huge part of the two straight shutout victories as he recorded five saves against Susquehanna and six saves against Stevenson.
"As a team is approaching the net I usually scan the field to make sure that the other attacking players are being covered," Gallagher said. "I try to communicate with my teammates in order for us to be on the same page. I try to remain in an athletic position so I can react to the oppositions play."
The Colonels opened Middle Atlantic Conference Freedom play at Delaware Valley with a 3-2 victory on Saturday, improving to 5-5 on the season. Camry Huff continued his impressive start to the season, scoring two of the Colonels' three goals. Tim Gallagher came up with one save in the victory.
Huff said the goals of the team are to keep improving every game, get some conference wins under their belt, make a push for the playoffs and win more games than the past couple seasons. Huff points to a few key injuries the Colonels have been plagued with.
"I feel that if we weren't plagued with injuries to key players we would be doing a lot better," Huff said. "But we are showing adversary and toughing it out and winning big games."
About the Writer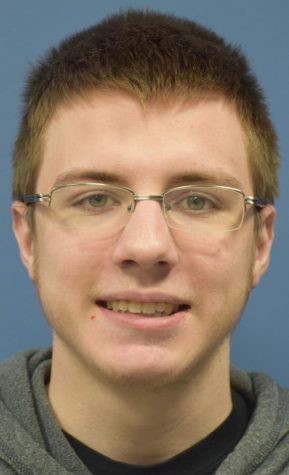 Alex Kielar, Assistant Sports Editor
Alex Kielar is currently the assistant sports editor. Kielar began as a staff writer in Fall 2017 and was promoted to his current role in Spring 2018.

He...