MLB: Astros and Braves; from worst to first
A lot of things can change over time, and sports is no exception. Major League Baseball's Houston Astros are grateful for the way things have developed for their franchise over time.
After losing in the World Series in 2005, the Astros failed to make the playoffs until 2015, a brutal stretch that saw the team sit at the bottom of the league with under 60 wins for three straight seasons from 2011-2013.
The team went into full rebuild mode during those dark years, compiling draft picks and prospects. In 2015, they made the playoffs, defeating the New York Yankees in the American League Wild Card game.
After an off-year in 2016, the Astros established themselves as a super team and they won the World Series. Currently, they are the favorites to win the World Series again even though their team is mostly comprised of draft picks and prospects they have acquired.
The Atlanta Braves, on the other hand, did not go through the same postseason dry spell as Houston, but they did go through a rebuild in this decade. After winning the National League East in 2013, they posted four straight losing seasons.
It can be argued that Atlanta followed the route the Astros took for their rebuild by compiling draft picks and prospects.
With the rebuild complete and the Braves are now locking up their second straight division title. It is fair to even compare them to some of the MLB's best teams.
Like the Astros, the Braves are loaded with young talent. The Astros position players are led by third baseman Alex Bregman, second baseman Jose Altuve, shortstop Carlos Correa and outfielder George Springer. Each of these players came up through the Astros system and have been staples in their lineup.
Atlanta loaded up on prospects and they are starting to bloom into very good major league players. Dansby Swanson has developed into an everyday shortstop, Ozzie Albies has grown into an upper-tier second baseman, Freddie Freeman has turned into a veteran all-star first baseman, outfielder Austin Riley has made strides and outfielder Ronald Acuna Jr. has become an elite player in the league.
Both teams have added players via trades and free agency and it has only boosted the teams' chances of making a deep run in October.
Two seasons ago, the Astros acquired Justin Verlander from the Tigers and rode him to their World Series victory in 2017. They also brought in Gerrit Cole who has been one of baseball's best this season.
The Braves were able to bring in former MVP Josh Donaldson, who has resurrected his career. They also landed pitcher Dallas Keuchel to help sure up their starting pitching.
Both of these teams have had tremendous seasons and have stamped their tickets to the postseason by clinching their respective divisions. 
They have recently gone through rebuilds that were difficult for their fans but seem worth the pain at this point, especially for the Astros who have already won a championship.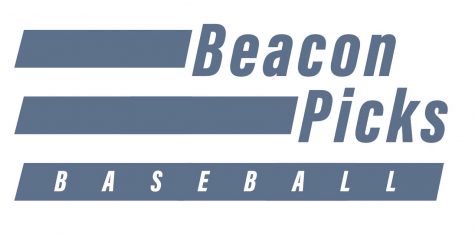 Is it worth going through the bad years of a rebuild?
Ben Mandell
Co-Sports Editor                 Yes.
Kirsten Peters
Co-sports Editor                  Yes.
Kevin Singhel
Asst. Sports Editor             Yes.
Ariel Reed
Staff Writer                          Yes.