AOTY: Nicholas Racanelli, senior wrestler
The Beacon: Male Athlete of the Year
Background: Racanelli became a three-time National Qualifier and was seeded No. 3 at the NCAA Division III Championships on March 8. He finished his final season with a 32-3 record. Seeded No. 5 in the AOTY tournament, Racanelli defeated No. 7 seed Jeff Steeber (football) in the championship round.
Coach Laudenslager's thoughts following Racanelli's victory: "It's a competition, you want to win. He's deserving. I can't speak for the other athletes, but he has put every day into getting better. I challenge any other kid on our campus to work as hard as he has. To go up against some bigger sports, with a bigger network and bigger teams, was a challenge. He's clearly one of the top (wrestlers) in the country – a top 10 (wrestler) in the country."
Racanelli's reaction to winning the AOTY: "Just being selected to compete for the Athlete of the Year was an honor alone, but to come up and win it was truly amazing. It was a direct reflection of all the hardwork and dedication I put into the sport of wrestling, especially with all the adversity I've had these past two years. But I couldn't have done it without all of my family, friends, teammates and coaches who helped me, not only in the voting poll, but throughout my entire life. I am and will forever be grateful."
About the Contributors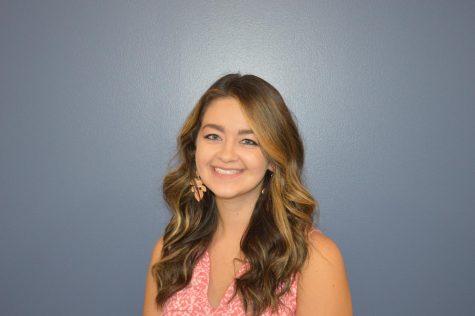 Kirsten Peters, Editor-in-Chief
Kirsten Peters is a senior communication studies major with concentrations in multimedia journalism, broadcast production and strategic communication,...