MBB Playoff MVP: Tommy Bowen
The Beacon: Basketball Playoff MVP
Why Tommy Bowen was selected: Bowen led Wilkes in points during both playoff games. He secured 22 points in the semifinal contest against Eastern and 15 points in the championship against DeSales, proving to be crucial in their playoff run.
Background:
Bowen is a senior who has played for Wilkes head coach Izzi Metz for the past four seasons. He has stepped up his game this season, becoming a consistent starter and averaging 14 points, 7.1 rebounds and 2.6 assists per game. 
Coach Metz's thoughts following Bowen's selection:
"Tommy is one of those players for us that means so much. It's so hard to take him off the floor because of what he brings to the court. He played over 35 minutes in both playoff games and the offense ran through him."  
Bowen's reaction to being selected:
"It is an honor to be selected for the MVP. We came up short and wish I could have done more for the team, but I'm glad I had another shot at the title. Our team never gave up and played our hearts out every minute. No matter if we were up or if we were down, we did not give up. The character of this team was shown throughout playoffs. We do not quit on each other and you could see how close we were. I would not have wanted to end my four-year career with any other group of guys."
About the Contributor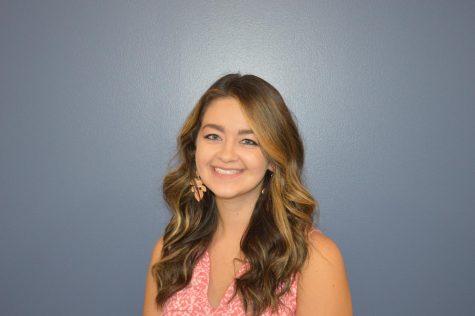 Kirsten Peters, Editor-in-Chief
Kirsten Peters is a senior communication studies major with concentrations in multimedia journalism, broadcast production and strategic communication,...