MSOC: Colonels shut out Defenders with 4-0 victory
Hang on for a minute...we're trying to find some more stories you might like.
EDWARDSVILLE. — The Wilkes University Colonels team topped the Clarks Summit University Defenders 4-0 on Wednesday night. The men's soccer team benefited from quality games by midfielders Kyle Bentz, Camry Huff and Gabriel Nieves to dominate on the field.
Huff showed off his talents early in the first half, creating some great scoring chances. With some help from Bentz, Huff was able to score the game's first goal. Although Huff scored the goal, Bentz deserves just as much credit, as he split two defenders and delivered a perfect pass to his winger Huff to pick up the assist.
After taking a 1-0 lead, the Colonels offense broke open. Shortly after scoring the first goal, Bentz successfully worked the ball to Huff in the low slot. Huff's first shot rang off the crossbar, but he was able to ensure that the opportunity wasn't for nothing, as he buried his second chance and put the Colonels up 2-0.
"I just try to play hard and play with a chip on my shoulder," Bentz said when asked about his performance. "I attack every play like it's my last."
ICYMI: Post game coverage from last night's #WilkesMSOC 4-0 win over Clark's Summit!
#WCLHsports pic.twitter.com/8ag82MDfG1

— Wilkes Sports Radio (@WCLHsports) September 14, 2018
With the 2-0 lead, the Colonels continued to pressure the defense of the Defenders. Although the Defenders were able to get a flurry of shots off towards the end of the first half, they were completely outmatched for the duration of the game.
The second half played out very similar to the first, as the Colonels continued to control play. This half showcased Nieves, an impressive freshman. Nieves was all over the field when he was in the game and made his presence known before he even got on the scoresheet.
The freshman appeared to be the most athletic player on the field, for either side, and his play drew comparisons to the impact Kylian Mbappe had on the French National Team in the 2018 World Cup. Like Mbappe, Nieves used his athleticism to force turnovers and create plenty of opportunities for his teammates and himself.
Nieves appeared to be on another level, in terms of athleticism. Being the fastest player on the field, he forced turnovers and continued to create openings in the middle of the field. Nieves's control on the field lead to the Colonels' third goal, as he tracked a ball down the right sideline and sent a beautiful set piece to Bentz inside the box all by himself. Bentz, one of Wilkes's best goal scorers, finished the highlight reel goal by heading it in.
"Gabe [Nieves] chipped in a great ball, I just headed it in," remarked Bentz.
We also caught up with Kyle Bentz! #WilkesMSOC #WCLHsports pic.twitter.com/UvC20fHguR

— Wilkes Sports Radio (@WCLHsports) September 14, 2018
Nieves wasn't done leaving an impact in this game, as he found himself with a tremendous opportunity in front of the Defenders, where he buried the Colonels fourth goal of the game.
Wilkes spent the last 30 minutes of play in cruise control with the 4-0 lead, and even though they pulled their starters from the game and slowed down the pace, they still controlled the ball.
"I hope [this win] does great things for us. We have some great competition coming up and it was important to get back into a winning way," said head coach Michael Piranian. "I'm happy with the outcome. Everybody was out there hustling and it was a great team effort."
Following their exciting win against Clarks Summit, the Colonels were set to take on Keystone on Saturday, Sept. 15. However, they fell to their host 2-1 in overtime, with their lone goal coming from forward Cole Hefner.
Wilkes will follow up this match-up with a trip to Susquehanna University on Wednesday, Sept. 19. Although they lost to Keystone, Wilkes is looking to use the next three games to build momentum going into conference play.
The Colonels begin their MAC Freedom schedule on Sept. 29 against Delaware Valley.
"I feel pretty confident, we're getting better," said Bentz.. "We're expecting to do well this year."
After defeating Clarks Summit 4-0 and only falling short by one goal in overtime against Keystone, Wilkes will continue to look towards Bentz, Huff and Nieves to help lead the team to future success.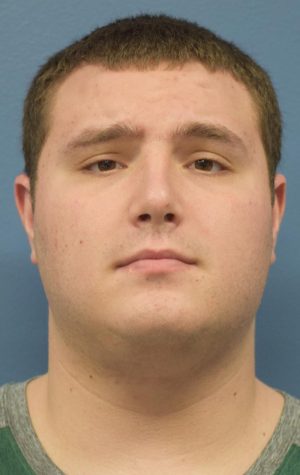 Ben Mandell, Co-Sports Editor
Ben Mandell is currently the co-sports editor. Mandell began as a staff writer in Fall 2017, promoted to assistant editor in Spring 2018 and was promoted...