MBB: Metz named MAC Freedom Coach of the Year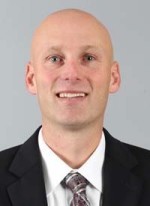 The Wilkes University Colonels Men's Basketball team Head Coach Izzi Metz was named the Middle Atlantic Conference Freedom Coach of the Year.
Metz lead the Colonels to an 11-3 conference record and the top seed in the MAC Freedom tournament. A humbled Coach Metz gives a lot of the credit to the players.
"The Coach of the Year Award is a reflection of how well these players and assistant coaches performed this season," Metz said. "I felt great to have some of our players be recognized by the conference."
The Colonels had Marcus Robinson (1st team), Rob Pecorelli (2nd team), and Mark Mullins (Honorable Mention) all receive All-MAC recognitions.
This season has been a good one for the Colonels and Coach Metz as they will be expecting four of their starters to return, so another future run at the MAC Freedom title is still in their minds.
Following the loss Wednesday to Misericordia, Wilkes has been eliminated from the MAC Freedom tournament but they still have hopes of receiving a berth into the ECAC.
"A berth to the ECAC tournament would be great for our program," Metz said. "We really would like to keep playing postseason basketball."
Editor's note: At production time, the Colonels were still waiting to hear about their posteason fate in either the NCAA Division III Tournament, or the ECAC Tournament.