Wilkes hires coaches for new men's and women's ice hockey teams
The Toyota SportsPlex at Coal Street Park has already welcomed Wilkes University to its ice.
Now, the individuals leading the ice hockey programs have been hired and are already on the road recruiting.
Just weeks ago, Wilkes University announced the school would begin offering varsity ice hockey for men and women beginning in the 2017-18 academic year.
Michael Young has been appointed as head coach for the men's program and Stepahnie Newmark filled the role as the women's head coach.
Wilkes' announcement came after local crosstown rival King's College announced it would offer ice hockey beginning in 2017-18.
The move targets an expanded approach from the traditional regional recruiting areas. Wilkes is making an effort to attract student-athletes on a national and international level.
King's and Wilkes are both set to compete in the Middle Atlantic Conference, along with action in the newly formed United Collegiate Hockey Conference.
Doing this will allow both schools to compete for UCHC's NCAA Division III Championship automatic qualifying bid.
Members of the new UCHC include Chatham University, Elmira College, Hobart and William Smith Colleges, King's, Lebanon Valley College, Manhattanville College, Neumann University, Stevenson University and Utica College. The UCHC also includes the Nazareth College men's team.
Wilkes will play an abbreviated UCHC schedule in 2017-18 before becoming a full member in 2018-19.
The five Middle Atlantic Conference schools are King's, Wilkes, Lebanon Valley, Manhattanville and Stevenson. They will compete for a MAC title beginning in the 2017-18 season.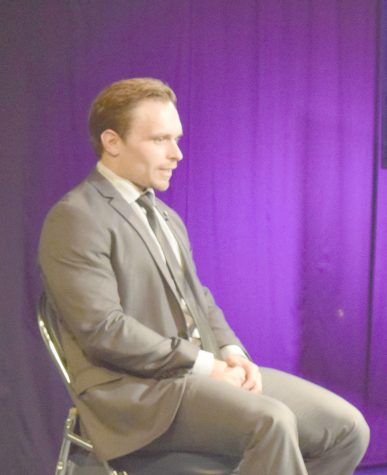 Michael Young, a native of Ontario, Canada, joins Wilkes after six seasons on the coaching staff of Westfield State University in Westfield, Mass.
"I'm very excited to get working for this program," Young said.
He also spent his two years playing for Westfield State where he played in 49 games for the Owls.
Young provides a diverse range of experience. His playing experience includes a season at UMass Boston, captain for the Wheatfield Blade in the GOJHL, Paris Mounties in the NJHL and Woolwich Wildcats, along with a championship in the Waterloo Wolves Midget AAA organization.
After three years as an assistant coach at Westfield State, Young was promoted to associate head coach.
"I'm grateful for the opportunity to lead the first season of men's ice hockey here at Wilkes," Young said of his appointment.
Young hopes to lead his group of young men both on and off the ice, citing his academic advising role at Westfield State.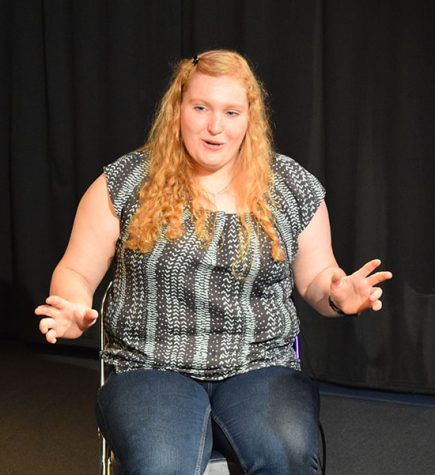 Newmark, a native of Austrailia, hails both her playing and coaching experiences to lead the new program to success.
Building a new program from the ground up can be a challenge, but it is something that Newmark has been a part of before.
She was the assistant coach at Daniel Webster for their school's inaugural season in 2015-16.
During the same season, Newmark also served as an assistant coach for Austin Preparatory School, a high school in Reading, Mass. That year, Austin Prep advanced to the Massachusetts Division I  Ice Hockey Tournament.
"I will definitely be looking back to my time at Daniel Webster to help me here," Newmark said, "With any new program, mistakes are sure to be made, but I hope to be able to learn from our mistakes and convert those into wins here."
Newmark spent eight years playing on the Australian National Women's Ice Hockey team. While a member of that squad, she captured a silver medal at the Division 3 International Ice Hockey Federation World Championships.
In 2009, her team captured a bronze medal at the Division 2A level in Slovenia.
Just last year, Newmark secured her first gold medal in the Division 2B IIHF World Championships in Spain.
Newmark hopes that her experiences as both a player and a coach will help her team achieve success.
She hopes that she can help get the program off to a good start in its first year and build upward from there.
Both programs will use the Toyota SportsPlex at Coal Street Park for practices and games courtesy of the University's affiliation with the Wilkes-Barre/Scranton Penguins.
Both Young and Newark noted the first class facility that student-athletes will have to call home.
"It's very exciting to have a such a first class facility," Young noted.
"Looking around the facility makes me hope that our student-athletes realize how lucky they are," Newmark said.
Although they are coaches of separate teams, both Young and Newmark said they look to build off each other.
"We will be a lot of games we play back-to-back," Young said, "With that said, when we aren't playing, I'll be the women's  team's number one fan."
"We will definitely be working together to coordinate practice and game schedules," Newmark said, "I plan on supporting the men's team's effort as much as I can."
Editor's note: The Beacon's Taylor Ryan contributed to this report.