Anticipated albums, concerts, and more!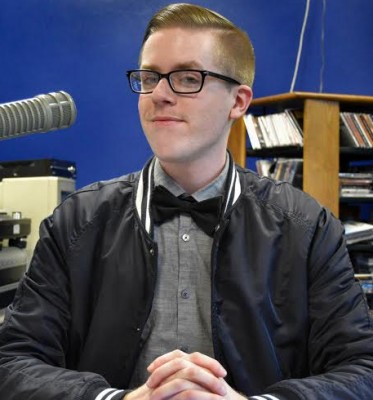 More stories from Eric Casey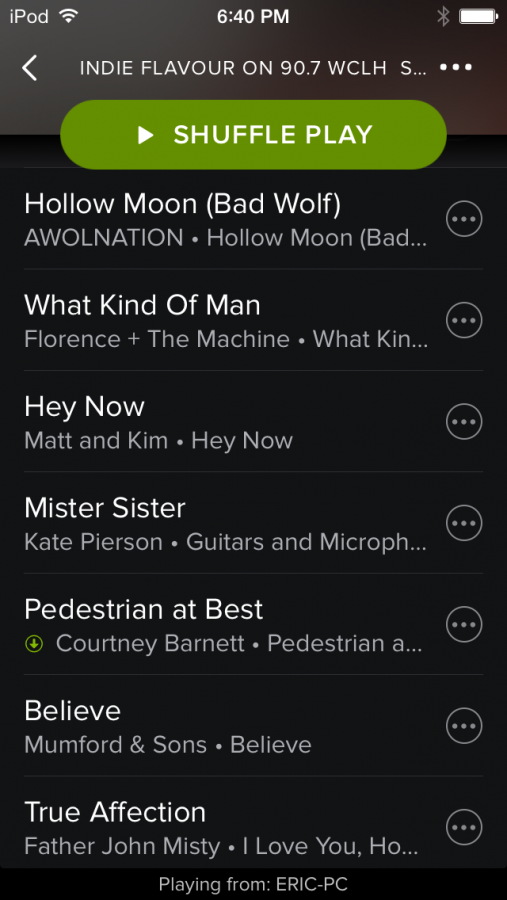 It's been a while since I updated my blog so I apologize. This semester has been crazy busy, but in a good way. During this hectic semester I have managed to keep up on all what's been happening in the music world. Everything from the X Factor New Zealand controversy to upcoming albums by Mumford and Sons and Florence and the Machine.
I'm not even going to get too deep into this whole X Factor New Zealand thing. To make a short story short: indie pop singer Willy Moon and his wife, electropop singer Natalia Kills, were new judges this year on the talent show.
On the first night they caused a ruckus by saying horrible things to a contestant. Natalia said he copied her husbands style and called it disgusting. Willy also said some remarks. Later after the show the two were kicked out as judges.
Yes, they deserved to be kicked out. However, nobody should be dissing them as attention seekers. I do believe Natalia acted in a way the producers probably suggested her to, but took it a bit too far. The comments on Facebook and Twitter revolving around them is uncalled for.
I for one am big fans of them both. Check out Will Moon's debut album from 2013. It has stellar tracks on it. Natalia's latest album Trouble, from 2013, is worth listening to as well. Ok, so I kind of went too far into this, but whatever!
Moving on now to some recent releases. So far Father John Misty, aka Josh Tillman formerly of Fleet Foxes, has released one of the mos anticipated albums this year. His second solo effort I Love You, Honeybear was released by the Sub Pop record label to critical acclaim, but has not charted on the Billboard 200 Albums Chart. Another stellar release came back in January from George Ezra. His debut Wanted on Voyage peaked at #19 on the Billboard 200 Albums Chart.
Their have been plenty of amazing singles released from artists and bands who will be putting out new albums this year. My biggest obsession is over Florence and the Machine's newest single "What Kind of Man" which will be on her new album How Big, How Blue, How Beautiful.
The third album will be released on June 2nd of this summer. A major tour is likely and it's on top of my list for sure. So far the lead single has reached #88 on the Billboard Hot 100 chart and #7 on the US Rock Airplay chart.
Another album I'm anticipating is Matt and Kim's new one titled New Glow which will be released April 7th. It features "Get It" which has so far peaked at #27 on the US Alternative Songs chart. Other promotional singles released include "Hey Now" and "Hoodie On." I will have the pleasure of seeing them for a second time since 2012 this April.
Also, I'm also excited for the new Mumford and Sons album Wilder Mind which will be released on May 4th. Lead single "Believe" has debuted at #31 on the Billboard Hot 100 chart as of this week. Lastly, Awolnation has a new song out called "Hollow Moon" which is gloriously addicting. It has so far reached #4 on the US Alternative Songs chart and #11 on the US Rock Songs chart.
It's their most successful single since "Sail" reached #17 on the Hot 100 chart in 2013. They also did a cover of Bruce Springsteen's "I'm on Fire" for the Fifty Shades of Grey soundtrack which has reached #13 on the US Rock Songs chart. Their new album Run was just released on March 17.
That's all the updates I have for now. You can hear these bands and more on my radio show "Indie Flavour" on our campus station 90.7 WCLH every Wednesday 3-5 pm.
About the Contributor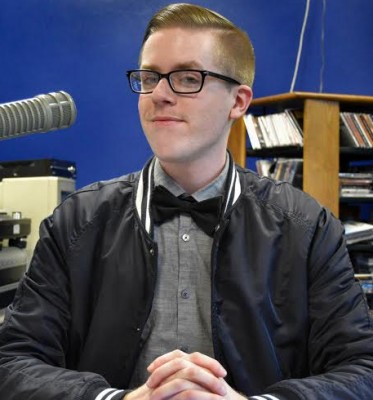 Eric Casey, Staff writer, political commentator and "music guru"
Senior Communications major with a concentration in Broadcasting and Journalism. Minor in Integrative Media. Host of radio show "Indie Flavour" on 90.7...