Campus pumpkin carving draws crowds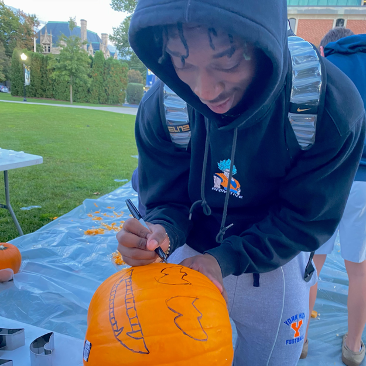 Pumpkin Carving Party took place on Oct. 18 at 6 p.m. on the Greenway and was organized by Multicultural Student Organization (MSC). This event was meant to celebrate the arrival of the spooky season.
"All-in-all, we had well over 30 people come and carve a pumpkin or collaborate on one together and it was absolutely wonderful to be able to connect and fellowship with our peers at the pumpkin carving event," said Katherine Ermeus, president of MSC and junior political science major.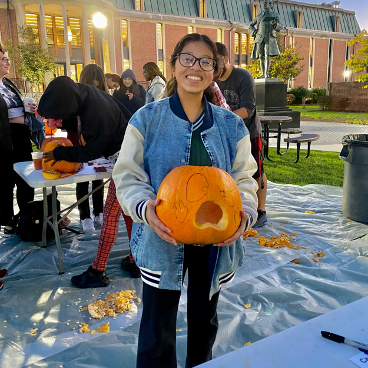 Students who participated had the opportunity to take a pumpkin and design it as they wanted or cut it up into a jack-o-lantern. There was an abundance of pumpkins, so students could have designed multiple or taken them home as is for decoration.
"Honestly even though the temperature was cold at the time of the event, I still had the opportunity to have fun and enjoy myself," said first-year financial investment major Maria Medina. "As well, I was able to meet new and fun people and at the same time I was able to see the creativity of each one. It was a really wonderful experience."
In addition, MSC provided students with fall time related refreshments. Their options were donuts, apple cider and hot chocolate.
"The pumpkin event was Abel Gonzalez's idea, MSC treasurer," said Erica Acosta, director of Diversity Initiatives. "It was nice to see everyone participate in carvings. For me, it was the first time carving one and it felt really nice seeing others having fun."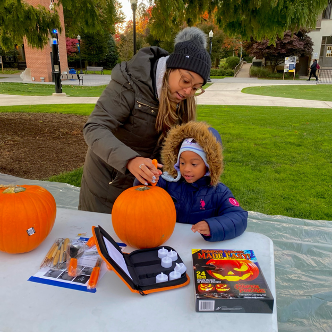 This event allowed students to get into the spooky season spirit, hang out with friends, relax while decorating pumpkins and listening to music outdoors. It cannot be denied that the students who came out to MSC's event enjoyed themselves.