Airing dirty laundry: Students' concerns grow over residence hall laundry facility
Imagine an average winter day, trucking through campus with newly fallen snow glistening on the ground and cool wind ripping through your hair during your daily commute to class.
Warm coat, scarf, gloves, hat, boots and jogging shorts on because the laundry room is once again backed up, resulting in wearing the only remaining clean clothes you have in the middle of an NEPA winter.
This image is reality for many residents of Evans Hall.
"For the over 200 freshman living in Evans and Residence Life staff, there are only five washers and five dyers for the whole building," Joseph VanderWaag, nursing major and Evans resident explains. "There's often a backlog of dirty laundry sitting on the side waiting for one of the machines. There is no way of getting one's wash done efficiently or timely in general."
VanderWaag is a student ambassador and class representative in student government. As such, he becomes aware of student issues and takes concerns of the student body seriously.
"This is just one issue I see in Evans in which I think there is a need for immediate action."
Using his leadership role, VanderWaag started a petition a few weeks ago in hopes of raising the attention of the offices of Residence Life and Student Affairs.
"We (residents of Evans Hall) complained about the laundry situation but there was no initiative to get it fixed. I hope the petition acts as a starting point showing students that someone cares and their voices don't go unheard," VanderWaag said.
According to Vanderwaag, being able to do your laundry within Evans Hall is a process that takes many students several days to complete.
"Some students actually walk through Wilkes Barre to a laundromat to clean their clothes. Others drive miles homes just to do their laundry," VanderWaag said. "It is very upsetting to know that students are going to these extreme, and frankly dangerous, measures to wash their clothing."
One of the main goals of the petition, explained VanderWaag, is to make the issue known and create talk for possible solutions.
Stephen Enders, Residence Life graduate assistant, commented on the laundry issue.
"We have been made aware and are working with facilities, RAs, RSA's and area coordinators to create a plan to resolve the issues."
Students seem to agree that the two main issues of the laundry room are the quality of the machines and laundry rules that Wilkes has set in place not being enforced.
The issue of students' clothes being left in the washer and dryers for excessive amounts of time after the cycles have finished is largely contributing to the line of laundry waiting to be cleaned.
"The laundry rules are documented and can be found in the Wilkes University Undergraduate Student Handbook," Enders said.
Wilkes University provides free laundry machines in each residence hall only for the use of students. With this service, Wilkes has certain rules in place to regulate the process.
According to the Student Handbook, "the University will not be responsible for the loss of or damage done to clothing through the laundering or drying processes."
Although reading further in the case of a broken machine, the University takes responsibility for making "every effort to repair the machines as quickly as possible."
It continues to state, "If a student leaves their laundry in the laundry room for more than 24 hours, the Office of Residence Life will confiscate the items. Students are not permitted to remove other students laundry."
VanderWaag offered some alternative solutions to correcting this laundry matter, "policing the situation better along with mandatory use of name tags would be a start."
He also added "newer machines that could sustain constant use, possible whiteboards for name tags, and maybe mirror King's College's use of  a swipe on the laundry machines that sends you a text when your laundry is finished."
About the Writer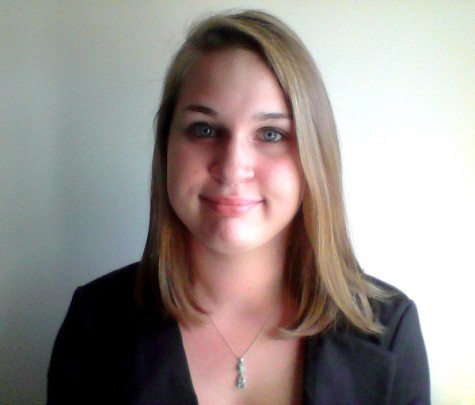 Nicole Zukowski, Life, Arts & Entertainment Editor

Nicole Zukowski is a junior Communication Studies major with concentrations in journalism, public relations and rhetoric. Nicole, a Dean's List student,...