NFL: Who are the biggest fantasy disappointments of 2019?
Four weeks have already passed in the NFL season, meaning that fantasy football is well underway. As we all know, fantasy never pans out exactly as intended, and this year is no different. 
Perhaps you have an early-round pick that has performed horrible or a late-round steal that has won you multiple games. There have been plenty of headscratchers so far this season, but who have been the biggest surprises and disappointments in fantasy football?
One of the biggest disappointments so far has been Antonio Brown. The former Steelers star was pegged as a top wide receiver in the draft and a lock to be a WR1. This comes even after Brown was traded to the Oakland Raiders in the offseason. Unfortunately, Brown had several spats with Oakland management, causing him to be cut by the team. He had an even shorter tenure with the New England Patriots, playing only one game for the squad after sexual assault accusations came out in September.
Now, Antonio Brown has officially retired from the NFL,  he will score no more fantasy points this season. This is horrible news for fantasy owners who may have used an early-round pick to snag the former Pro-Bowl wide receiver.
Saquon Barkley has been another disappointment for fantasy owners due to an injury he suffered in a week three game against the Tampa Bay Buccaneers. The injury has forced the consensus number one fantasy pick to miss considerable playing time. If you have Barkley on your team, then you likely spent a top two draft pick to get him, making this injury extremely costly. If Barkley misses a considerable amount of time with this injury, then it could cost some fantasy owners a playoff spot. 
Baker Mayfield has also greatly disappointed fantasy owners this season, but it's not due to injury or early retirement. Mayfield was an amazing rookie quarterback last season, narrowly missing out on NFL Rookie of the Year. It was expected that Mayfield would only continue to grow with new head coach Freddie Kitchens and new offensive weapon Odell Beckham Jr.; however, that has not been the case. 
Mayfield and the Browns have struggled to find an offensive rhythm. The team was pegged as the favorites to win the AFC North and make a deep playoff run, but have instead struggled out of the gate with a 2-2 record. Most of the blame can be placed on the offense and Kitchen's questionable play calling. Regardless, Mayfield was expected to be a top fantasy quarterback this season and has instead struggled mightily. 
Cam Newton is another quarterback that has failed to live up to fantasy expectations. The Carolina Panthers signal-caller is usually a top-performing fantasy quarterback, but not this season. Newton has been plagued by injuries, leading to some poor performances and a considerable amount of missed time. 
Newton was traditionally a dual-threat quarterback, someone who could earn fantasy owners through both the air and on the ground. However, with the injuries hampering him and causing him to miss a lot of time, Newton has lost most of his fantasy value.
When it comes to fantasy surprises, Lamar Jackson is among the biggest. The Baltimore Ravens' quarterback has followed up a solid rookie season with an even more impressive start to his sophomore campaign. 
Jackson has greatly improved on his throwing numbers, something that was a major concern coming into the season. In addition, Jackson is still as deadly as ever with his feet. Jackson has put up star quarterback numbers when it comes to fantasy, and most people probably snagged him in a later round. 
He has a ton of fantasy value now that he is a legitimate dual-threat quarterback, especially given how late you could've picked him up in the draft. 
Jackson isn't the only Raven putting up surprising fantasy numbers, as his favorite target Mark Andrews has blossomed into a top fantasy tight end. 
Andrews has been the primary beneficiary of Jackson's passing improvements, having lots of receptions and yards. Jackson and Andrews appear to be very comfortable working together, meaning Andrews will continue to be a vital part in Baltimore's offense. 
As a tight end who was under the radar, Andrews has provided consistent value out of a position that is usually marred by inconsistent results. So far, Andrews has put up great numbers for a tight end. 
Usually, fantasy managers have to spend an early-round pick on someone like Travis Kelce or Zack Ertz to get a consistent tight end, but it looks like this year some lucky managers got to snag a consistent tight end in Andrews during later rounds. 
When it comes to taking the most of opportunities, Austin Ekeler has really succeeded. The Los Angeles Chargers' running back has made the most of Melvin Gordon's holdout by having amazing performances as the Chargers' starting running back and posting a ton of fantasy points. 
Since he was originally slated to be behind Gordon on the depth chart, Ekeler likely slipped to later rounds of the fantasy draft. Gordon appears to be back and ready to take on a large workload, meaning Ekeler's fantasy value could dip in the coming weeks. However, Ekeler has already done more than enough to warrant being called a late-round steal.
Another running back who has made the most of a new opportunity is Mark Ingram. He has performed well for fantasy owners this season after spending the last two season splitting duties with Alvin Kamara. Now that he has the Baltimore backfield all to himself, he has become a very valuable fantasy asset.
Finally, one of the biggest fantasy surprises this year comes after one of the season's most shocking disappointments. Andrew Luck retired before the season started, ruining the drafts of many managers who drafted him prior to his announcement. 
However, his replacement Jacoby Brissett has more than performed up to expectations.
Brissett hasn't been the best fantasy quarterback in the league, but he has more than held his own against his competitors. Brisset can be considered a consistent starter, something that is rare for a waiver-wire pickup. If you managed to grab Brissett while his value was low, then you got yourself a solid quarterback for little to no investment.
Football is a crazy game that is impossible to predict, making your fantasy "sleeper" picks that much more special.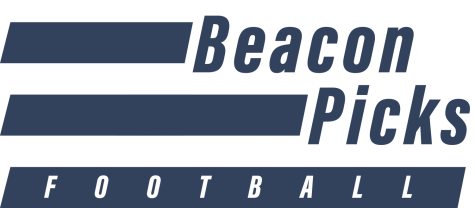 Who would be on your fantasy all-star team?
Kevin Singhel
Asst. Sports Editor
Quarterback
Jacoby Brissett
Running Back
Austin Ekeler
Wide Receiver
Calvin Ridley 
Tight End
Mark Andrews
Ben Mandell
Co-Sports Editor
Quarterback
Patrick Mahomes
Running Back
Mark Ingram
Wide Receiver
Michael Thomas
Tight End
Will Dissley
Kirsten Peters
Co-Sports Editor
Quarterback
Patrick Mahomes
Running Back
Alvin Kamara
Wide Receiver
Keenan Allen
Tight End
Travis Kelce