Getting to know… Jordan Vasarkovy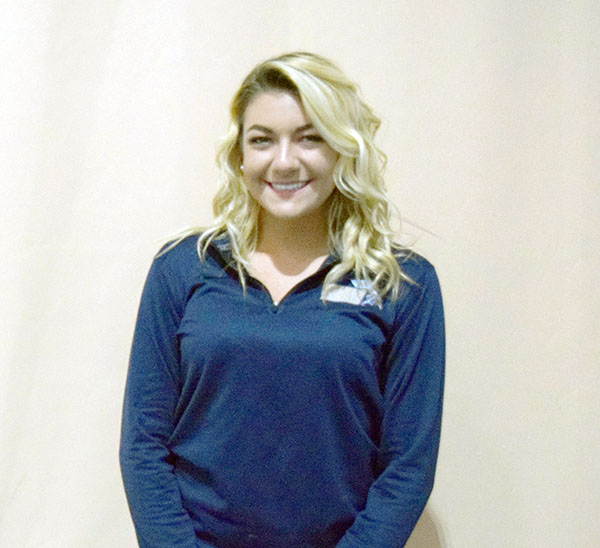 Name: Jordan Vasarkovy
Year: Sophomore
Majors: Psychology/Criminology
Hometown: Toms River, NJ
High School: Toms River North
Position: First Singles and doubles
Q. What was the driving force for your decision to come to Wilkes?
A. I came to Wilkes because out of all the schools that were recruiting me, Wilkes had the strongest tennis team and the best coach.
Q. Post Graduation Plans in terms of a Career?
A. I plan to go to law school and then I hope to be a part of a larger firm somewhere.
Q. What are your hopes for your sophomore season as a Colonel?
A. To have a successful season, win team MACs and to move onto Nationals.
Q. When/Why did you first begin playing tennis?
A. I started playing tennis when I was about four and a half years old. My grandparents had put me in lessons when I would stay at their house for the weekend. As I got older my parents told me I had to choose one of the few sports I participated in, and I decided I had a passion for tennis and that our of the sports I played I was the best at tennis.
Q. What does "Be Colonel" mean to you?
A. No matter who you are or where you are from, we are all Colonels and that unites us as one.
Q. If you could have dinner with a famous person, who would it be?
A. Roger Federer.
Q. If you had to choose one thing about Wilkes' Tennis Program that you could improve, what would it be?
A. On the court and off, my team has an amazing bond with one another. We say we are two teams but one family. Our courts were just redone not too long ago and we have a great coaching staff. That being said, I am not sure there is anything that I would chose to improve about the Wilkes' Tennis Program.
Q. Do you have other sports/interest/hobbies off of the field?
A. Off the court, I enjoy reading in my free time, going to the gym twice a day and hanging out with my friends.
Q. Who would you say, is the most influential person in your life?
A. There are two most influential people in my life and that would have to be my parents. Although my father despises the sport I play, since it's what I love to do, he has pushed me in every way possible to become the best student athlete I can be and he continues to do so even now. My mother on the other hand, is the one who supports me in the good and bad on and off the court.
Q. A quote you live your life by?
A. The quote I live by is "All heart." Some may say it is a cliché but my father always instilled in me, that no matter what I do, to put my entire heart into it.