Fall athlete prepare to "spring into action"
As the height of the semester begins, winter sports have concluded, and the spring sports seasons are in full swing, fall sports have also began another season. Spring season for many fall athletes, is even more challenging than the fall season.
In the past week, both men and women's soccer, women's volleyball, and field hockey have started up practices and already began their fight in the competition for the upcoming season. The Wilkes' football team will also begin their spring season, often referred to as 'Spring Ball' in the coming weeks.
Fall athletics here at Wilkes University begin back in the heat of August and usually conclude around late November. While there is no competitive play, the fall sports teams do participate in a spring season each academic year.
The spring season is intended allow teams to get back into the swing of things, and effectively prepare as a unit for the coming fall season. This season is meant to not only keep the athletes in the shape they will need to be in, in a few short months, but also reconnect as a team after a couple months on different schedules.
An upcoming junior on the field hockey team, Alyssa Adams, was asked how spring season helps prepare for the competition in the fall. She stated, "Having a spring season ensures that we don't get "out of practice." Getting more touches on the ball during the spring season could be the difference between coming into a fall season prepared to win or coming in behind the competition."
This type of season differs from the classic fall season, in a couple of different ways. First of all, during each team's spring season, the team's are not competing on a weekly basis as they do in the fall. Most commonly, the athletic teams will each compete in one tournament towards the end of the allotted spring season. This is planned in order for teams to have the ability to see where they may stand with various teams they will face come the fall.
Due to the fact that teams are not competing each week, the practices also are different when compared to the fall practices. According to senior captain on the field hockey team, Keighlyn Oliver, "practices are more focused on allowing us to try new things, gain skills that we may not have time to work on during the fall, and most importantly work on our team chemistry on and off the field."
Alyssa Adams, followed up with, "During the fall, we're always trying to prepare for the next game and the next win while trying to incorporate some fun. In the spring, we're trying to come together more as a team to figure out what we can change about the way we play competitively. Spring season is the time to try new things and learn from any mistakes to prepare for the fall."
Spring season is a total team effort, and each athlete must prepare just as they would for the regular season. It has to take a certain mentality to show up each practice, ready to perform and work hard, with no competition to show for it each week.
Senior captain from the field hockey team, Amanda Thompson, discussed how she and the rest of the team prepare for spring season, saying, "Preparation for spring season normally comes with a lot of heavy lifting (literally). We try to come into spring as strong as possible so that the hard-working mentality carries over into summer, when we have to work on our own. So we up the weights we lift at the gym and try our best to improve a little more every day."
Micaela Oliverio, an upcoming senior on the soccer team, talked on how the women's soccer team takes on spring season. She said, "It's a little bit more spread out just because we aren't allowed to practice with our coach as much. We only have a certain amount of weeks in the spring to practice. So we take each practice at a more intense level because we have more time to recover in the spring."
By working to improve each practice, conditioning session, and lift, as an individual, and as an entire team during this spring season, each fall athletic team hopes to see it play out in their favor come fall. They will bring the skills and consistency learned and taken from spring into the first day of preseason.
Consult gowilkesu.com to see when the Colonels will be playing at the Marts Center next.
About the Writer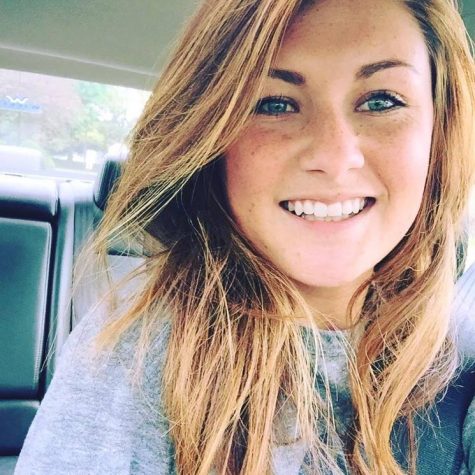 Taylor Ryan, Sports Co-Editor
Taylor Ryan is a senior communication studies major with concentrations in strategic communications/public relations and broadcast production. She also...