DeSales breaks hearts in the Marts with a late three-pointer
In the second half of Middle Atlantic Conference Freedom play, Wilkes faced DeSales in an important game at the Marts Center. Wilkes defeated DeSales the first time in their gym, 78-74 and DeSales avenged that loss in the second match-up, 72-71.
This match was important for Wilkes because prior to the match Wilkes was sitting at the fifth seed in the MAC, and DeSales was ranked third. Wilkes and Misericordia were both tied in the MAC at 5 wins and 5 losses, yet Misericordia's season record had four more wins than Wilkes. To defeat DeSales in this game was crucial to making the playoffs considering that they have been on the outside looking in.
In the first half of the game, Wilkes came out to a great start and mounted a strong lead over DeSales. DeSales remained behind for the length of the half, and began to close in on Wilkes right before halftime started.
DeSales slowly clawed its way back into game, and managed to keep it close. Wilkes continued to play strong, but DeSales kicked their play into overdrive to conquer the lead Wilkes held the entire game.
DeSales finally tied the game in the final few minutes of the game, and then DeSales and Wilkes began to trade the lead back and forth.
For the final lead of the game following two points scored by Wilkes, DeSales found their best three-point shooter in the corner for a heartbreaking shot to win the game. There was one more opportunity for Wilkes to score with only seconds remaining, and Wilkes was unable to draw the foul nor score two points to win.
"So far this season, you can see that we have definitely grown as a team. In the beginning of the year, we lost a couple of close games. Later on in the season, we learned from those games and beat a top-20 team in the nation and also beat DeSales who was the pre-season favorite to win our league. We have also beaten other good teams in close games," said junior Zach Brunner.
Brunner, as a junior, notices that his team has some great potential this season. On top of defeating a few highly regarded teams this season, the team has a lot to hope for because they are only graduating one senior this year. Many of the players on the team have seen a lot of time on the court, including the first-year players, which is a great sign that their younger players will be prepared to step into bigger roles for the following years.
"I decided to come to Wilkes to play basketball because the coaches and all the players really make it feel like a family. We are very close and play together, which makes it more fun both on and off the court. Being a first-year player on a team only graduating one senior gets me excited for years to come. We are young right now, but we are very talented and have a lot of potential for next year  and the year after," said first-year player Mark Mullins.
Wilkes continues on to its final three remaining games of the regular season against  Misericordia, King's and Eastern.
About the Writer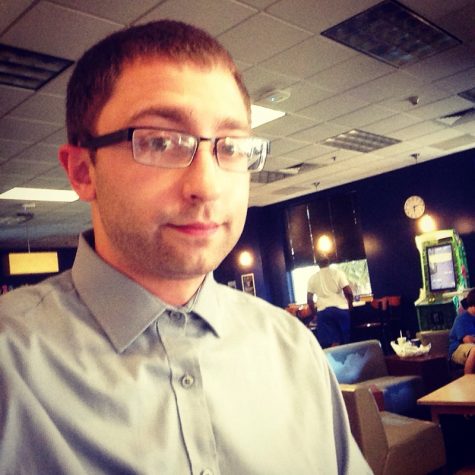 Danny Van Brunt, Managing Editor
Danny Van Brunt is a senior communication studies major with concentrations in broadcast production and multimedia journalism. He also has a minor in marketing.

Danny...