No. 3 DeSales denies No. 2 Wilkes soccer title contention
The Wilkes soccer team ranked at No. 2 faced No. 3 DeSales at Schmidt Stadium and DeSales came out on top, 2-1, after an exhilarating overtime. Wilkes was denied the Freedom title last year at DeSales in the final game with the same score, 2-1.
Last year, Wilkes took No. 1 Misericordia by surprise in the semi-final round. The game remained tied until the final shoot-out. Wilkes made five-for-five penalty kicks while Misericordia only made three. This semi-final upset lifted Wilkes to the finals to play No. 2 DeSales.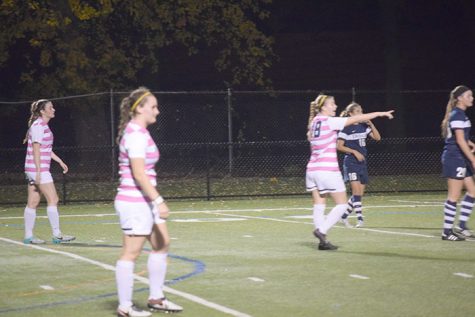 This year Wilkes started their season with a win against Marywood, but went on to a seven-game losing streak. These early season losses left a dark cloud over the teams' heads at first.
"The team performed well. We eliminated early mistakes and the women made great progress. Most importantly, they kept competing and using every opportunity to get better in the midst of losing early," said Head Coach John Sumoski.
Despite having a bad record in the beginning of the season, they still managed to singe the second seed in the tournament.
"Our team really developed throughout the season, we were losing a lot but eventually came back and were ranked second seed going to the playoffs. Personally, I hope to score more next season. As a team, I think we should communicate more on the field," said Micaela Oliverio.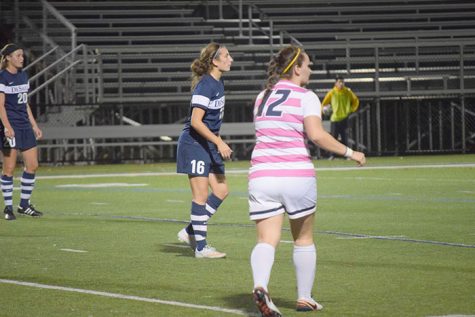 Needless to say, all of the players hoped to win the MAC Freedom title this season. When the team saw that they were matched up with DeSales, they could not be more excited to play them and avenge their loss from last year. They were in a great position to defeat DeSales and go on to face Misericordia in the finals.
"Since we were off to a very slow start and entered the conference play portion of our season with a losing record, it is really easy to be unmotivated and to just give up. But we didn't. We kept fighting and won the games we needed to and qualified for MACs as the second seed. MACs didn't end the way we wanted them to but we fought hard until the very end and I'm proud of my team for it," said Shelby Trumbo.
The game against DeSales was high-paced. Wilkes unloaded shots throughout the game. A third of the way through the game, DeSales sent a shot past our diving goalkeeper. The game was nearly ten minutes from over when Brittany Gurreri scored off an assist from Haley Evans. Six minutes into overtime came a beautiful shot from DeSales that came from the left side of the field to far right post.
The Wilkes offense was on fire in the second half and overtime. Wilkes shot 24 times at the goal compared to DeSales at 11. Wilkes also took eight corner kicks versus DeSales single corner kick.
"I think we ended our season with a bang. Although we didn't expect to lose, I'm very happy with my team and I wouldn't have wanted to play with anyone else beside me. I am very grateful for the opportunities I have received and I love my team forever," said Alyssa Young.