Fashion trends: Are the 2000s the new 1990s?
From mom jeans to overalls to scrunchies, the '90s were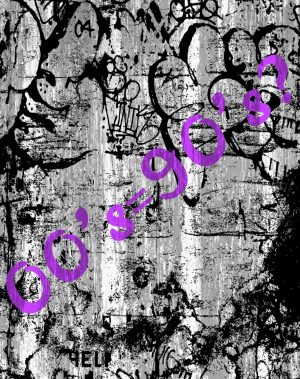 characterized by some distinguishing trends and most recently, these trends have been making a major come back in the thousands.   
The most popular trend from the '90s which has been making the biggest comeback unarguably are the use of high waisted jeans or mom jeans.
However, now we can pick up almost any fashion magazine and see any celebrity wearing a pair of these jeans. It makes sense for such a pair of jeans to make a comeback, not only because they are retro but also because they are breathable and there are a lot of variations when it comes to picking out a pair of these pants.
Whether you chose to dress these pants up or down, the mom jeans are definitely back and in style in the thousands. 
Yet another popular trend from the early 1990s was the grunge movement which is characterized by flannels, denims and combat boots.
Most recently, combat boots have become yet another trend that have been making a comeback. For example, Doc Martens swept the fashion world not long ago. Not only are they stylish and chic, but they are also comfortable. This is yet another trend from the 90s which has come back and played a major role in the fashion industry.
While it may seem odd to wear boots with slip dresses or skirts, these shoes have been becoming increasingly popular despite originating in the 90s.
Finally, one of the most popular trends making a comeback and my personal favorite are the use of scrunchies. This '90s accessory has been enjoying a major revival. Celebrities such as Bella Hadid, have been spotted wearing them as well.
However, this accessory pairs well not only with track suits or sporty gear, as it is not only for the gym, it can also be worn on a regular day to day basis with any casual outfit whether one is going out for brunch or a holiday party.
Once again, this 90s trend seems to be making a comeback because of the variety it provides since they are available in any color and almost any fabric.
As mentioned previously, the 90s were characterized by a variety of different trends and fashion movements, specifically the grunge movement which originated in the early 90s characterized by a heavy use of denim.
For this reason, it makes sense to see not only flannels and combat boots making a comeback, but also the use of denim overalls or dungarees. From festivals to casual streetwear, there has been a revival of these overalls in the thousands. They have been given a major makeover since they can now be paired with almost anything and worn almost any way as well.
Whether it's a pair of khaki overalls, short denim overalls or tight-fitting overalls, a variety have been seen and seem to be making quite a comeback, especially by celebrities.
Overalls have always been a fashion statement version of denim, it seems that they won't be leaving the fashion industry any time soon.
While trends from the 90s may have seemed to fade out about ten years ago, they have been making a powerful comeback and many of these trends can be seen on display by famous celebrities.
It's almost impossible to not pick up a magazine while waiting at the checkout line in the supermarket and see a trend from the 90s on some celebrity. Not only can this be found in fashion magazines, but also on college campuses and around the general Wilkes-Barre area.
Clearly, some fashion trends are so nostalgic and relatable that we can just pick it up right where we left them and this just so happens to be the case with 90s trends.