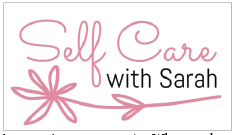 Winter break is typically the time where people try to relax, destress and spend time with family over the holidays. Things typically slow down due to the fact that there is less responsibilities to attend to.
Thus, getting back into a routine can be difficult as school and work schedules can become exceptionally busy quite quickly, especially in college and full-time jobs.
After breaks, there's a new combination of classes, possibly new professors paired with a different workload that someone might not be used to. This paired with trying to get our brains out of "break mode" can require a lot of effort to get back into a proper routine.
"Adjusting to a new routine and schedule can be difficult, and I find that planning out what I do in the breaks in my schedule during the first week of school helps make the change less overwhelming. I plan my studying and personal time around my classes while the workload is lighter, and it helps with making sure I adjust to the new routine as quickly as possible, before exams begin," Stephanie Ostir, a P1 pharmacy major at Wilkes University.
Planning and figuring out the breaks in your schedule are important, especially for food, exercise, homework and even napping purposes. Not only do you need to figure out how to maximize your time with work, but also make sure your body is getting what it needs so that you can have enough energy to get everything done. Staying organized also goes hand in hand with planning and maximizing your time.
"I stay organized by keeping all of my course work in different folders and binders designated for each course. I also carry a notebook to write all of my assignments in so that I don't forget anything," said Tyler Walther, junior middle level science education major at Wilkes University.
Prior to any of this, one needs to find the motivation to get going. Motivation can be hard to come by with a taxing schedule ahead, but there are several different ways to find your motivation. One option is giving yourself something to look forward to amonst your work.
"My motivation comes from baseball whether it be the spring or fall semester. I come into the semester excited to start playing baseball again and it carries over into my studies allowing me to be my best on the field, but even more importantly in the classroom as well," said Tyler Walther, a junior middle level science education major at Wilkes University."
Another way to get motivated is to start your day earlier. Walther continued to explain that although it take take a significant amount of time to get accustomed to a busy schedule again, waking up earlier than usual helps him kickstart his days and stay focused throughout them.
Consequently, it is important to remember that you can plan everything out, be as organized as possible, and possess an outstanding amount of motivation, but there will still be days where things do not go the way they are planned. Therefore, it is natural to have off days and there is no need to be discouraged. You can always get back on track.
"Even if someone says that they have their life together, 10 to 1, they probably don't. So, don't worry if you don't have yours together either," said Anthony Stampone, junior, electrical engineering major.