The begining of the holiday movie season; movies to see during fall semester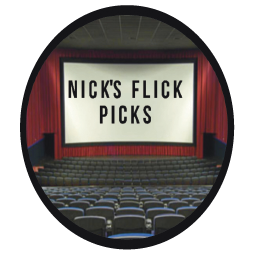 As October officially begins, so does the holiday movie season. Luckily for students, as we head deeper into the fall semester, we can rely on plethora of good movies to release during this time.This is that special season where major hollywood studios tend to release their more heartfelt and thought provoking films, not to mention more family friendly flicks. Though a few action packed movies might slip in there every now and again, generally speaking, the start of October brings an end to the "summer blockbuster" season.
This holiday season may be one of the best that the industry has seen in a while, with several major titles hitting the silver screen over the next few months. These are the movies everyone should try to go see, assuming they can pry themselves away from their library chairs long enough to find themselves into a cinema seat.    
Halloween– Oct. 18. Directed by David Gordon Green, written by David Gordon Green & Danny McBride & Jeff Fradley. Starring Jamie Lee Curtis, Judy Greer, Will Patton, Halik Bilginer and Andi Matichak.
Believe it or not, Michael Meyers will be making his way back to the big screen again, and no, we are not talking about a chance for another Austin Powers movie, wrong Michael Meyers. 
Instead, the man in the white mask will once again be slowly chasing teenagers around with a knife, while bumping that haunting techno music beat the world has come to associate with this classic horror film character.  
This will mark the eleventh time the psychopathic serial killer has been featured in films, while also marking Curtis's fifth time playing the character Laurie Strode.
When news of this movie first broke into the mainstream media, it was stated that that it would not be a "remake" or "reboot", but since then the direction of the film has shifted course and is now said this is going to be a direct sequel to the original 1978 Halloween, erasing the continuity of the aforementioned 11 movies, and starting a new series from here. 
The Hate U Give– Oct. 19. Directed by George Tillman Jr., screenplay by Audrey Wells, based upon the novel by Angie Thomes. Starring Amandla Stenberg, Regina Hall, Russell Hornsby, Anthony Mackie, Issa Rae, Common and Algee Smith.  
Starr Carter (Stenberg) is the only witness to the murder of her childhood best friend, who was shot by a police officer, and now must find her voice in order to stand up for what's right and honor the memory of her friend. 
The book, which the movie is named after, was published in February of 2017 where it debuted at number one on The New York Times young adult best-seller list. Even more impressively, the title held that spot for the next 50 weeks. 
The book has also had some controversy surrounding it due to its depiction of drug use, profanity and other offensive languages that has left some to deem it as "pervasively vulgar". This has led to The American Library Association listing it as one of the most challenged books in 2017.
In a world where the synopsis of this movie can be easily interchanged with a news headline, it is important to keep stories of this nature in the forefront of everyone's mind so we never forget that instances like the ones depicted in this story happen everyday. 
Bohemian Rhapsody– Nov. 2. Directed by Bryan Singer, screenplay by Anthony McCarten, story by Anthony McCarten and Peter Morgan. Starring Rami Malek, Gwilym Lee, Ben Hardy, Joseph Mazzello, Aiden Gilen, Lucy Boynton, Tom Hollander and Mike Myers.
Right now, I am going to tell you to do the one thing a good writer should never do. I realize that this comes with a high risk, but in telling you to follow the next bit of advice, your life will become more enriched. Stop reading this article, and go look at the trailer for this movie, because it is a masterpiece. 
As the trailer plays, showing you the small bits and pieces of the movie, the music accompanying the scenes, is a character itself. It moves the trailer along so seamlessly and extraordinarily that by the time it is over, you have the urge to go back and watch it again.
Freddie Mercury (Malek) and the rest of Queen are brought to life so beautifully by the cast, and with the soundtrack behind them, it just brings the entire vision to life in a truly awe inspiring fashion.
This was all done despite having some major controversy during the production of the film. According to the BCC, Malek had grown tired of Singer's erratic behavior, which saw him routinely showing up late to set or disappearing altogether. Singer was gone so often in fact that cinematographer Newton Thomas Sigel stepped in on the days where Singer was a no show. 
Let's hope that whoever got us to that beautiful trailer is in charge of the final product being delivered because anything less at this point would be a travesty.  
The Grinch– Nov. 9. Directed by Yarrow Cheney and Scott Mosier. Screenplay by Michael LeSieur and Tommy Swerdlow, based on the book by Theodor Geisel aka Dr. Seuss. Starring Benedict Cumberbatch, Rashida Jones, Kenan Thompson, Pharrell Williams, Cameron Seely and Angela Lansbury. 
The grumpy ol Grinch is back for another bite at the onion in this new look brought to you by Illumination Entertainment. This will be the studios second time coming to bat with a Suess film after their 2012 film, The Lorax. 
Most folks remember the Ron Howard directed, 2000 live action version of the story, starring Jim Carrey. This version of the film is still played as often as the 1966 animated classic, and probably wouldn't suffer from a "sprucing up".  
So far the only real information known about the plot of the movie is pretty standard for the retelling of the classic Dr. Seuss story, but I am sure this ultra creative movie giant will find a way to spin a new tale with these characters while paying homage to the original legend.
Holmes & Watson– Nov. 9. Directed and written by Etan Cohen, based on the characters created by Sir Arthur Conan Doyle. Starring Will Ferrell, John C. Reilly, Rebecca Hall, Kelly Macdonald, Ralph Fiennes, Steve Coogan, Lauren Lapkus and Hugh Laurie. 
It's quite surprising that it took Hollywood this long to produce a humorous take on this famous duo, but now that is has come to fruition, in no way could it have been cast any more perfectly.
Ferrell and Reilly are the classic comedy couple of the 21st century, the Laurel and Hardy for some readers, and have a massive comedy following after similar team ups in Step Brothers and Talladega Nights: The Ballad of Ricky Bobby.
The pair will now transform into the the best detective duo of all time in order to solve a new crime, a murder in Buckingham Palace. If they do not solve the crime in four days, Holmes nemesis, Professor Moriarty (Fiennes), will kill the Queen of England. 
This is a Village Roadshow Pictures' production, the same studio that brought us the last two Sherlock Holmes movies starring Robert Downey Jr. and Jude Law. They know how to make a good Holmes story, and the boys know how to be funny, almost certainly making this a smash hit at the box office. 
That's not all coming to the big screen for the rest of the this fall semester however, with plenty more titles to be discussed coming soon. However these titles will be revealed in 2 weeks for the next edition of Nick's Flick Picks is could be a little…venomous.