Self care with Sarah: Sexual Health Awareness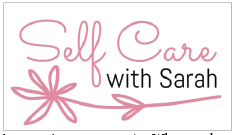 Sexual health is a topic that is often overlooked due to the stigma that has developed around it. September is Sexual Health Awareness Month and it brings forth a lot of information that is not normally addressed. 
According to the American Sexual Health Association (ASHA), "Sexual health is a state of physical, emotional, mental and social well-being in relation to sexuality; it is not merely the absence of disease, dysfunction or infirmity." 
Therefore, sexual health does not just encompass protecting oneself from sexually transmitted diseases and infections, but also from sexual misconduct and harassment. Furthermore, sexual health applies to every single person no matter their gender, sexual orientation, race etc.  
Sexually transmitted diseases tend to be the first thing people think of regarding sexual health. Despite this, STDs are still often depicted in society as indecent. As a result, nobody talks about them and more people are continuously being affected by them.
"Sex still is primarily seen as a set of risk factors that we counsel against. I am convinced that this perspective on sex and sexuality as "risk" legitimates the stigma associated with sexually transmitted infections and contributes to our society's poisonous intolerance of sexual diversity," says J. Dennis Fortenberry, MD, ASHA Board member and professor of pediatrics at Indiana University School of Medicine. 
Just because this stigma exists does not mean that you have to hide any concerns about your own sexual health. Wilkes University offers free and confidential STI and STD testing through Caring Communities conducted on campus at Wilkes University's Health and Wellness Services in Passan Hall.
Furthermore, sexual misconduct and harassment are also issues related to sexual health. This is a widespread problem not only in colleges and universities, but all over the world in every demographic. 
Wilkes University offers several types of services for sexual assault victims. They include but are not limited to accompaniment to the hospital (if desired) and access to ongoing information, support, and advice from counselors. Academic support services are also offered in addition to assistance with reporting the incident to the local police department (if desired) and accommodations to minimize contact with alleged assailant and protection from retaliation.
Get checked
STDs are also caused by oral sex, sharing razors, unregulated tattoos, sharing needles and kissing not just by sexual intercourse. Getting checked is  normal to ensure that you do not devlop any prolonged issues.
Use protection
Using available forms of protection when you are sexually active helps to prevent unwanted pregnancy and STDs/STIs to an extent. 
Keep up with personal hygiene
There are several products available in local stores to help with personal hygiene. Even a simple google search can help you figure out more about hygiene habits to consider. 
Use your resources
There are several services offered by Wilkes University and also in the local Wilkes-Barre area that are available.
Normalize it
"The prevalence of these negatives in many people's lives tells us how far we are from achieving a just and equitable society. But I think that sexual health ultimately requires much more active involvement from all of us, and it seems quite insufficient to hope that sexual health will arise on its own if coercion, discrimination, and violence are finally conquered," said Fortenberry.
For more information regarding health services, contact [email protected], call 570-408-4730, visit the first floor of Passan Hall or go to https://www.wilkes.edu/campus-life/student-affairs/health-and-wellness-services/index.aspx.