AOTY: Gabrielle Giordano, senior basketball and softball player
The Beacon: Female Athlete of the Year
Background: Coming in as a transfer student her senior year, Giordano took over a leadership role as a dual-athlete, changing the direction of the women's basketball program and acting as a standout on the softball diamond. Seeded No. 1 in the AOTY tournament, Giordano defeated fellow teammate No. 14 Maddie Kelley (basketball) in the championship round.
Coach Macciocco's thoughts following Giordano's victory: "I have been coaching for 17 years at the Division III level, and Gab – by far – is the hardest worker I have ever coached. She is a coach's dream. She puts in so much time off the court that goes unnoticed. Gab was always the first in the gym and the last to leave. She is a tremendous leader by example and I could only hope that she has left a lasting impression on all of those women's basketball players to follow in her footsteps," said Macciocco.
Giordano's reaction to winning the AOTY: "There are so many talented athletes here that it is an honor to be voted Athlete of the Year among them. I can't imagine a better way to end my career at Wilkes. The support I've gotten from family, friends, teammates and coaches over the past year has been unreal. I owe it all to them."
About the Contributors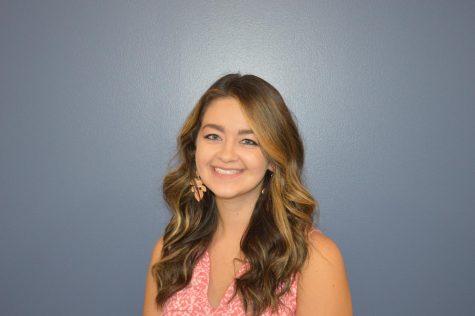 Kirsten Peters, Editor-in-Chief
Kirsten Peters is a senior communication studies major with concentrations in multimedia journalism, broadcast production and strategic communication,...