MIH Playoff MVP: Tyson Araujo
The Beacon: Ice Hockey Playoff MVP
Why Tyson Araujo was selected: Araujo scored the first goal of the playoff game against Nazareth on Feb. 19. He had a total of six shots in the night. His MVP honor comes following his constant persistence and efforts on the forecheck. His style of play was gritty and helped the Colonels get back into the game.
Background:
Araujo was coached by Wilkes head coach Brett Riley years ago for a small spring and summer team, the Boston Generals. Riley could not be happier to see Araujo displaying his talent on the ice for the blue and gold at Wilkes. 
Coach Riley's thoughts following Araujo's selection:
"Tyson is a great player who was able to get a fortunate bounce with the puck going our way on a night when a lot of things didn't go our way."
Araujo's reaction to being selected:
"We knew coming into this game that Nazareth had a good team and that they were going to force us to take shots from all over. I was just trying to do what I've been doing all season – get in front of the net. We were fo
rtunate to get the puck to roll our way."
About the Contributor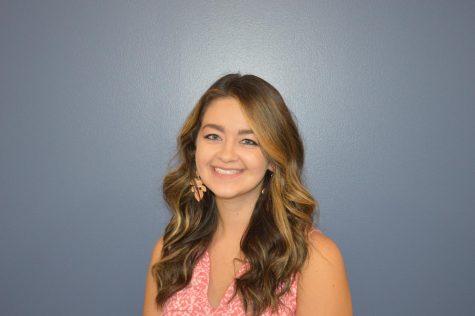 Kirsten Peters, Editor-in-Chief
Kirsten Peters is a senior communication studies major with concentrations in multimedia journalism, broadcast production and strategic communication,...