WVB: Pediatric Cancer Night
On Oct. 5, the Wilkes Lady Colonels took on the Lancaster Bible College Chargers during their Pediatric Cancer Night at home, winning the first set and losing the following three, falling short 3-1.
In the first set, freshman Erin Silverman served for a five-point run, allowing the Lady Colonels to tie the set 16-16. Senior Madison Scarfaro had two of her 13 kills for the night during this run. Scarfaro had her third night with double-digit kills.
Later in the set, the Lady Colonels took the 24-23 lead on one of sophomore Alex Ferrier's five aces. A ball handling error by the Chargers gave the Lady Colonels the 26-24 win for set one.
Although the Lady Colonels won set one, the Chargers won the following three sets with scores of 19-25, 21-25 and 20-25.
Even though they lost, the Lady Colonels had a solid night statistically: senior Alexis Morgan had 39 assists and 15 digs for her fifth double-double in the past six matches; senior Kayley Schinski had eight kills, four blocks and a career high of 11 digs; sophomore Juliet Betke had the most digs for the night with 18; sophomore Michele Natale tied a career-high of six kills; sophomore Julie Murphy had five digs and her first career kill; in addition to Ferrier's five aces, she had 12 kills and seven digs; Silverman had eight digs; and freshman Christie Challenger had five digs and two blocks.
According to head coach Joe Czopek, "The team has been working hard to build chemistry together and turn a low in our season into a positive finish. Despite a rough conference record, the ladies have stayed positive throughout the losses and are starting to turn the corner."
Lancaster Bible (3) d. Wilkes (1)
24-26, 25-19, 25-21, 25-20
Wilkes-Barre, Pa. — Marts Center
Lancaster Bible 8-10, Wilkes 4-15 (0-4)
() denotes MAC  Freedom
About the Writer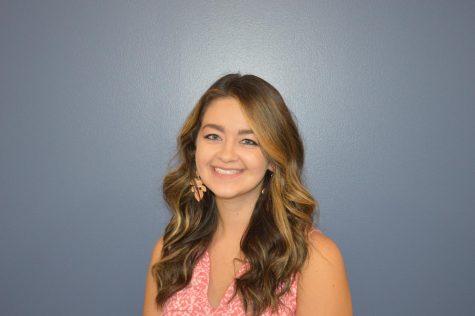 Kirsten Peters, Editor-in-Chief
Kirsten Peters is a senior communication studies major with concentrations in multimedia journalism, broadcast production and strategic communication,...