Getting to know… Marissa Surdy
Junior Field Hockey player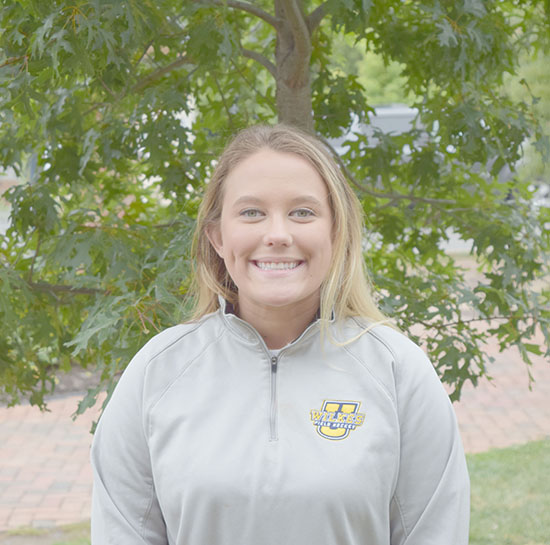 Name: Marissa Surdy
Year: Junior
Major: Nursing
Hometown/High School: Mountain Top, PA/ Crestwood
Position: Forward
Q: What was the driving force for your decision to come to Wilkes?
A: I came to Wilkes because they had a really good nursing program that would offer me the chance to have a hard major while still being able to play field hockey.  I also chose Wilkes because I wanted the college experience but I still wanted to be close to home.
Q; What are your plans after graduation?
A: I want to become a labor and delivery nurse.
Q: What are your hopes for your Junior season as a Colonel?
A: I want to win the MAC Championship.
Q: When/Why did you first begin playing field hockey?
A: I started playing in 3rd grade because my sister was playing and I wanted to be like her then just ended up falling in love with the sport.
Q: If you had to choose one thing about Wilkes' Field Hockey Program that you could improve, what would it be?
A: I don't really think anything.  I love my team and program and this year we get along really well on and off the field.
Q: Do you have other sports/interest/hobbies off of the field?
A: I enjoy photography and baking and hanging out with my friends.
Q: Who would you say, is the most influential person in your life?
A: My parents because they've always supported me in every aspect of my life.  My parents continually build me and have helped mold me into the person I am today.
Q: What is a quote you live your life by?
A: "Doubt kills more dreams than failure ever will"
Q: What does "Be Colonel" mean to you?
A: To be the best version of yourself everyday and work hard for the people around you.
Q: If you could have dinner with a famous person, who would it be?
A: Miley Cyrus