Jessica Lee Wilkes bringin' the groove back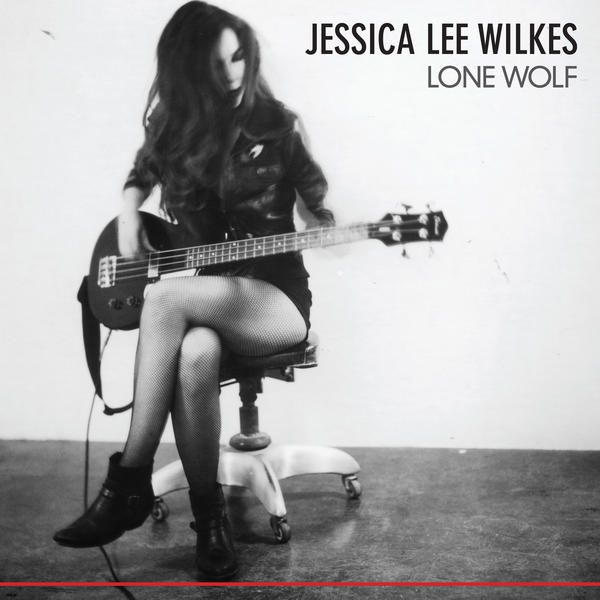 Eric Casey, Staff Writer, Music Guru
September 15, 2015
Over the past few years there have been many attempts by artists to replicate a sound from a bygone era. Whether that's the 1950's rockabilly sound or 1980s new-wave for example. Some have commercially failed (remember Duffy?) and some have went on to be critically acclaimed like Amy Winehouse, Adele, and Leon Bridges just to name a few.
Unfortunately there are many retro sounding artists who don't have support from a recognized label who go almost unnoticed, such as Clairy Brown & The Bangin' Rackettes from Australia. It's hard to predict when and where an alternative sounding artist will break out of their obscurity to be the next best retro-sounding thing.
Sometimes it takes a beer commercial with your song in it, or maybe having a time slot on the "BBC Introducing Stage" at Glastonbury Festival like George Ezra did before he became known for his bluesy old country sound. So what am I going on about you ask?
Well, Jessica Lee Wilkes from Kentucky could be the next best thing in the "retro sounding" category. Wilkes was recently part of JD Wilkes & The Dirt Daubers. She just released Lone Wolf, her five song EP from Free Dirt Records. Impressively, she has drawn praise from Wanda Jackson (aka the "Queen of Rockabilly") and also Jello Biafra, former lead singer of the Dead Kennedys.
The music is drenched with infectious slick vibes and that ever so pleasing image of cruising down Route 66 back in the good ol' days. The sexy '50s rock sound is for everyone. How can you not dig this? It's totally different from anything you'll hear on modern rock stations.
The girl can sing live too! For evidence just look her up on Youtube, especially her live performance of "Apples and Oranges" from two years ago while in her previous band. Her distinctive voice just demands your attention from wherever you are.
"Groove's Too Shallow" is one of the best rock singles released this year. It's easy to dance to and can be mistaken by your Grandparents for a song they swear could have came out during their time. "Love Like Crazy" has this sort of early '60s beach vibe to it which is satisfying. The saxophone in the track just makes it even more groovy.
"Lone Wolf" has a lot going on it, which isn't a bad thing. I feel a lo-fi tone with maybe some shoegaze in the mix. "Go Ahead Baby" is another track with a sick saxophone solo paired with catchy clapping sounds to get you on the dance floor. "I said we were young together, now we're growing old/well at least I got this old rock n' roll."
"Something's Goin' On" features that occasional growl you hear in her music. It once again recalls the way Wanda Jackson sounded back in her day (and still today!) A duet of those two needs to happen pronto. Is Jessica Lee Wilkes part of the wrong decade and wrong time period to be making this kind of music? Absolutely not.
Now is a great time for someone like her to be making music. There is a market out there for it. Maybe that '50s sound will become big again (Leon Bridges and Andra Day are currently critically acclaimed) and hip-hop and bro country will die out of mainstream to allow real talented musicians to thrive. I mean, one can wish though. This album deserves all the attention it can get. 4.5 out of 5 stars.