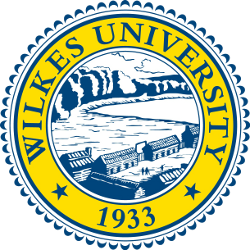 Last Thursday, Downtown Arts hosted the "Wilkes vs. Kings" talent show, with a total number of nine acts, although some of the performers went up a second time just to play extra music. Although the event was titled "Wilkes vs. Kings," the main purpose of the event was to raise funds for the restoration of the Downtown Arts building.
Worth noting is that, out of the nine performers, only one was a Wilkes Student. Adam Bailey, a junior pre-med student majoring in psychology and minoring in neuroscience and chemistry performed two songs on guitar while singing. He was the last one to perform.
"It was a fantastic experience! I was really excited to be apart of such a great cause. I always have a bit if stage fright before I go on and it was really encouraging to have such a welcoming audience. I was really happy to be able to perform another song also," Adam said.
Other performers from King's also gave unique performances such as Angela Coco, a freshman environmental science major. Angela played the euphonium, a slightly smaller version of the tuba, and played Franz Shubert's "Ave Maria".
"I've been performing music for five years and I love it," she said.
Another performer was Lexi Bolinski, a mass communications sophomore at King's. She performed two of her own written songs on guitar.
"I've been playing for almost ten years now. Sometimes I play at local bars or other places like Barnes and Noble that allow for shows. Music and music writing are really my passion, so I do it on the side while earning my degree".