Presidential and Mega-Council elections to be held
Student Government and the campus' other Megacouncils are gearing up to begin their presidential elections for their annual elections.
According to Student Government Parliamentarian, Gregory Chang, online ballots will be sent out to students via email at midnight on April 4. Students will have six days to fill out their ballots for the Student Government and Megacouncil presidents before they close at noon on April 9.
Alanah Guerrero and Jason DeBoard are the two students running for Student Body President for the 2019-2020 academic year.
Both candidates prided themselves on their current and past leadership positions in and out of Wilkes University as well as their different reasons for choosing to run in this years election. Despite the similarities, each of the two talked about what the position means to them and how they would improve and change the campus if elected.
Guerrero is a junior nursing student is running for her second time within the past two years. She and two other candidates were defeated by current student body president, Hunter Hughes.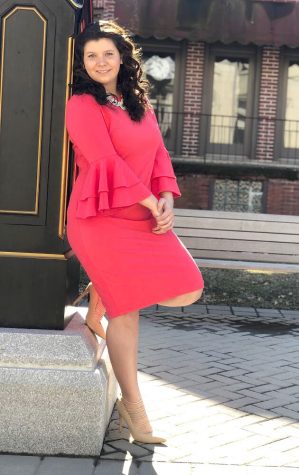 She called herself a selfless person and believes this will help her connect more to the student body. Guerrero recalled a time before she attended Wilkes where someone told her to always 'pay it forward.' She hopes to pay it forward by helping students and adding to their experiences while at Wilkes.
"I just want to make their experience here memorable and as comfortable as possible. I love my school and support it any way I can and I want other people to love it," said Guerrero.
One of the things Guerrero hopes to do is to use the resources from the Capital Projects Committee to continue to improve parts of the campus for students. This committee uses leftover money from Student Government to make enhancements for the campus.
As apart of the committee, she hopes to remodel the first floor of the Henry Student Center with more computers and a better-designed gaming lounge.
She also said they she wants to use more student outreach initiatives like surveys to have activities that students are interested in. Guerrero hopes to be an ally to club members and to overall make students comfortable with approaching herself and Student Government with any ideas.
"As Student Body President I would love to be more of an ally of the clubs on campus and just be more supportive," she added. 
She finally added that she hopes to continue to support the Student Government's slogan "by the students for the students" if she is to be elected.
DeBoard is a sophomore biology and neuroscience major who is currently the Commuter Council President. He made a name for himself within the Commuter Council and was elected as the first ever freshman president this past year. He is running for President for the first time.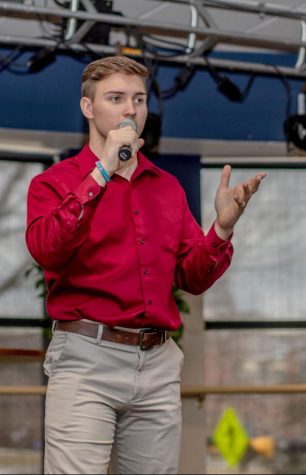 "I am a natural leader," said DeBoard. "I have led since I was little."
He personally believes because he has held multiple jobs and leadership titles on and off of campus that he is fit to be the president of the student body.
"Rather than being pigeonholed into this is how to lead college students, I have many different perspectives on how to lead people with disabilities, how to lead younger children and have also been a leader on campus," he added.
DeBoard also noticed that students were concerned about how their money was being spent. He then worked on making Wilkes University's financial budget clearer and more transparent for the students. Through this, he was able to show students that a portion of their money is being used by Student Government to put on-campus events.
"I want it to be a known thing that it is your money and this is what we are doing with it," said DeBoard.
As Commuter Council President he tailored his budget to have more giveaways and events for not only commuters but for all Wilkes students.
He recently has hosted different giveaways for students which have given away gas cards, windshield wiper fluid and tire gauges to students that write encouragement cards which he posts all around campus.
As Student Body President, DeBoard said that he hopes to be the voice of the students and maintain efficiency when it comes to engagement. He specifically wants students to know that he wants this position to care, serve and solve any problems that may come up on campus.
"To get more people involved you just have to show you care about them," he said"Engagement is a very hard thing. It is a difficult process but I think I do it very well.
"I want them to know that I am here to serve you. I am the voice of the students. I don't want to be that narcissistic person that thinks they can run it all and that they know it all. I am here for your advice."
The campus is set to vote for these candidates throughout Apr. 4-9 and some students were unsure about the presidential election altogether.
Two students echoed some of the confusion around campus regarding the Student Government and Megacouncil elections. Both Sophia Gavigan, junior marketing and hospitality major, and Jenna Frei, junior nursing major, explained that they did not know that elections were coming up and added that they did not know who was running.
"I only know Alanah is running because I see her posters," said Frei.
When asked whether the two would vote or not they both answered maybe and were overall unsure of how the elections work and what exactly they were voting for.
The other candidates for the Megacouncil elections include the following.
Briana Rowland, Abie Pessima, and Amina Mustafa will all run in the MSC President race. Ivy Kusi will run unopposed for the RHC President spot. Neil Murphy and Bryanna Polascik will compete for the Commuter Council President position. Finally, Lety Flores, Deandre Depass and Miranda McKinney will run for the Programming Board President.
Ballots will be sent to students on Apr. 4. For any questions or concerns please email Student government or any of the Megacouncils.