Field Hockey shutout by No. 1 FDU-Florham in MAC Freedom playoffs
Seniors Taylor Ryan and Amanda Tredinnick close athletic careers
After a successful 2016 regular season campaign, number four-seed Wilkes University Field Hockey would collide in a Middle Atlantic Conference Freedom semi-final with top seed Fairleigh-Dickinson University/Florham Nov. 2.
Since the FDU-Florham held the higher seed, the contest was played at their home in Madison, NJ.
After the much anticipated matchup came to a close, the Lady Colonels dropped a 4-0 decision.
FDU-Florham dominated most of the contest, slapping a total of seventeen shots, ten of which were on goal.
The Devils also held a 10-3 advantage in the corner department.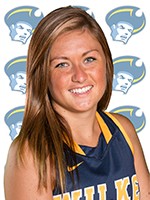 Erin O'Connell opened the game's scoring in the 12th minute of the contest with a blast off the corner. That goal tallied O'Connell's total at three for the season.
The Lady Colonels forced a stalemate for the remainder of the first half and held the Devils to a 1-0 lead at halftime.
FDU-Florham's defense held Wilkes to one shot on goal.
After the break, the Devils found the back of the cage three times in the second half.
FDU's Kim Davis scored her eighteenth goal of the season from the top of the circle in the 66th minute. Davis also notched her nineteenth goal on a penalty stroke within the same minute.
Sophomore Dallas Kendra saved six shots as the netminder.
Noelle Shirey ran up the score for the Devils by tacking on a goal with only three seconds remaining.
Seniors Taylor Ryan and Amanda Tredinnick closed on their collegiate field hockey careers on Nov. 2.
Both Ryan and Tredinnick made significant contributions to the program's success.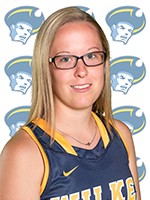 Ryan finishes her colleigate field hockey career with 14 goals and eight assists.
Over the last three years, Tredinnick made significant contributions to 12 shutouts on the defensive side of the ball.
Wilkes finishes with a 11-9 overall record for the 2016 campaign.
FDU-Florham will continue to compete for a bid to the NCAA Division III tournament.
For now, the Lady Colonels retire to the offseason, but with only two seniors graduating, will be looking to make a return to the postseason in 2017.