Getting to know… Nicolette Towlen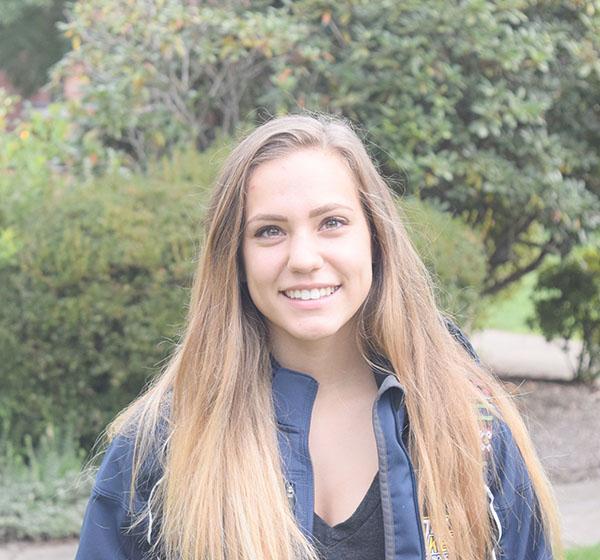 Name: Nicolette Towlen
Year: Sophomore
Major: Psychology
Hometown: Ewing, NJ High School: Ewing High School
Position: Forward
What was the driving force for your decision to come to Wilkes? I really wanted to played college soccer and I loved the girls on the team here at Wilkes along with Coach Sumoski.
Post graduation plans in terms of a career?
I hope to get my bachelor's in sports psychology and work with a team or young athletes to help them deal with the stresses of playing a sport at a high level and the mental challenges that come along with that.
If you had to choose one thing about Wilkes' Soccer Program that you could improve, what would it be?
I don't think there is anything to improve.  I love my teammates and the program. Coach Sumoski devotes everything he has into making the program the best it could be.
If you could have dinner with a famous person from the past, who would it be?
I would have to say Mia Hamm. She is an inspiration to all female soccer players and an amazing player herself.
What does "Be Colonel" mean to you?
Represent yourself, your team and the school in a positive light.
When/Why did you first begin playing soccer?
When I was four, I played soccer and t-ball. Throughout elementary school and middle school, I was very active but soccer was the only sport that stuck. I love it.
Who would you say is the most influential person in your life?
My mom, she works as hard as she can every day to provide me with the things that I need.  It is really hard to be a single parent, let alone have two kids in competitive sports, but she did it.  Without her, I probably wouldn't even have the opportunity to play college soccer and I definitely wouldn't be here at Wilkes.