Notable alumnus returns as homecoming guest of honor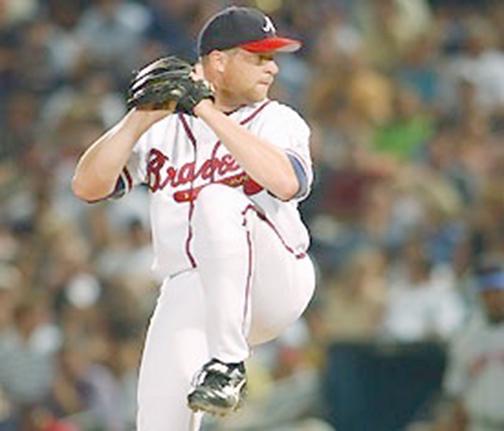 In the midst of homecoming festivities, Wilkes University will continue on Saturday its second annual "Share the Spirit" event.
Kevin Gryboski, a 1995 Wilkes graduate and former Atlanta Braves pitcher, is this year's guest of honor.
Gryboski said he is looking forward to coming back to Wilkes, not only because he grew up locally, but also because he credits his love for baseball to the area. Growing up in Plains Township, Pa., Gryboski was instantly put into Little League. He then went through the ranks of American Legion, followed by high school varsity, then his career at Wilkes.
From playing in the MAC to MLB, Gryboski has left his mark on a multitude of teams while racking up a collegiate conference championship and professional records during divisional play.
Gryboski is an ideal honoree and reflection of Wilkes pride, as he deferred his initial draft calling for the chance to graduate a Colonel and the opportunity to lead his team to a MAC Championship in 1994. Only a few credits shy of graduating, Gryboski's concern was fulfilling his life dream of receiving a college education and not letting down his family – this meant not turning pro.
"I figured that if I had another successful season I could have had another opportunity to play baseball professionally," he said. "I see lots of professional athletes who never go back to achieve their degrees, so I felt it was very important for me to do that."
Though playing for many years growing up, making the Pennsylvania Allstate baseball team and for American Legion in 1991 of his freshman year at Wilkes was a breakthrough for Gryboski and his potential MLB career.
On his journey to becoming an asset to the MLB, Gryboski struggled with whether that was the life he wanted for himself. Coming up through the minor leagues, he often asked himself if he would really ever make it to the major leagues.
"It's a tough lifestyle and not everyone realizes the time, work ethic, and effort put forth to make it big in the industry," he said. "Everyone just looks at the glory, but a lot is put into the minor team just simply to receive an opportunity to reach the glory part.
"At any time, you can be cut and released, which can easily be the last time you might have a chance to excel in both minor and professional leagues."
The balance between family life and a professional baseball career was surprisingly not a difficult obstacle for Gryboski due to the strong support system of his loved ones, and the caring and patience of his wife, Leah Gryboski.
"A lot of athletes say that their wife is the rock of their families, and I couldn't agree more," he explained. "Considering we play eight to nine months out of the year constantly traveling, I desperately needed the support of family and parents.
"The relieving thought of knowing my children were taken care of every day and getting tucked in to sleep every night was a big help to me keeping it all together."
Since Gryboski's career is considered a widely known success story, he often is approached by individuals who ask the odds of having their child make it to the major leagues. He then shares the difficult truth.
Based on his professional  experience, Gryboski believes college athletes who potentially want to make it to the MLB should stay in college, study hard and graduate with a degree.
"There's 3.4 million kids that play youth baseball, 455,000 that play high-school baseball, 25,000 that play college baseball, 7,000 that play minor league baseball drafted from their colleges, and only 1,280 that actually play Major League Baseball," he said.
"Too many people leave school early because of all the draft hype and excitement. All of that focus on a future professional career can lead someone to never going back to college to obtaining there degree which is one of the most important things in life."
Thankful for his opportunities, Gryboski feels that Wilkes shaped not only his baseball career, but his life as a whole.
From minors, to Wilkes, to the major leagues, and now coaching his own children's baseball teams, Gryboski's opinion of the game has not swayed.
"I know what it takes to get to the next level and how much time and dedication that is demanded," he explained. "The message I try to get across in teaching kids today is that not everything in life gets handed to them.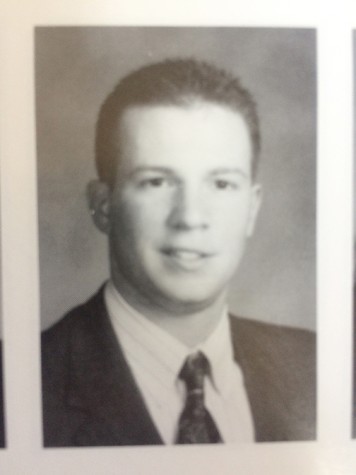 "You have to go out with the right mindset and that is what I stress with my son every day. To improve with his own baseball skills, he needs to hit 200-300 balls a day, and he does. He knows the time and effort necessary and I want my kids and other children to be well aware that in life isn't always easy and motivation and hard work is necessary to get where you want."
Meeting different coaches while at Wilkes and still in contact with them today has helped Gryboski grow not only as a student athlete, but as a person. He owes his baseball career to Joe Folek, Bob Dubla, and Jerry Bavitz. They were there his entire college education and baseball experience.
Gryboski's brother, Brian Gryboski, is being inducted into the Wilkes Hall of Fame for basketball next year, having led the Colonels to the Final Four in 1998. Considering Kevin was already inducted for baseball, now both brothers will be trademarked within the Wilkes Chapter of Athletics forever.