Men's lacrosse season opens April 11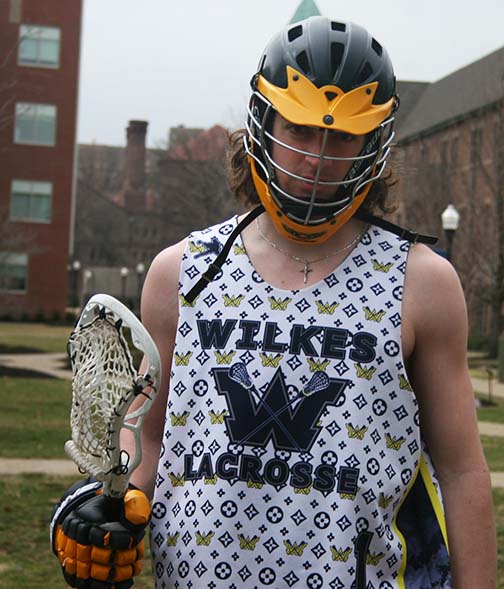 Between 1967 and 1981, Wilkes University had an NCAA men's lacrosse team and even won a Middle Atlantic Conference championship in 1975.
"It'd be great to see Wilkes University bring lacrosse back as an NCAA Division III sport," said Paul Gaffney, a member of the lacrosse team.
In 2005, the Wilkes men's lacrosse joined the National College Lacrosse League.
The National College Lacrosse League is a men's lacrosse league comprising mostly Eastern United States college lacrosse clubs (non-varsity). There are over 110 teams divided into 11 conferences. The programs are split into Division I and Division II, with a championship held for each at the end of the season.
Many of the clubs are at schools that currently have varsity NCAA men's lacrosse programs. It is also the largest club lacrosse league in the U.S.
The Wilkes men's lacrosse team roster is made up of, Tim Bousson, Justin Szpilka, Paul Gaffney, Steve Oprendek, Jon Conklin, Carl Santoro, Tyler Berntsen, Luke Dombert, Ryan Sudge, Bobby Lok, Jordan Fredo, Myles Webb, Greg Zukosky, Don McElligat, Mike Frendak, Justin Taylor, David Bernhart, Alex Benne and John Butchko.
The Wilkes men's lacrosse team is ready to get after it on Fridaya Aprill 11tth, as they take on the Golden Bears of Kutztown at the Ralston Atletic Complex at 7p.m.
"Our expectations are to win, and let people know that we can be competitive even with only few practices and a new team. A long-term goal would be to get men's lacrosse back as an NCAA Division III sport here at Wilkes University," Bousson said.
Just because men's lacrosse is a club sport at Wilkes doesn't mean they aren't good because, in fact, this team has a good amount of experience.
"One of the strongest parts of the team has to be the experience, Justin Szpilka, Luke Dombert, Carl Santoro, Ryan Sudge, Bobby Lok and Ty Berntsen are some of our most experienced and best players so I'm learning a lot from them," Bousson said. "Also, most of us are pretty physical players, seeing as we have 10 football players on the roster, so we will try to use that to our advantage."
After the April 11 game, the Wilkes men's lacrosse team will continue its season when they face off against Pennsylvania College of Technology at a time and place to be announced.